In this article, we will be taking a closer look at Bio Island Lysine, a popular children's supplement that has gained a lot of attention in Australia. As a parent, you want to make sure that your child is getting all the necessary nutrients for optimal growth and development. But with so many supplements on the market, it can be difficult to know which one to choose.
That's why we're here to provide you with a thorough review of Bio Island Lysine. We'll be examining the ingredients, the potential benefits, and any possible side effects. By the end of this article, you should have a better understanding of whether this supplement is right for your child's needs.
So, if you're considering Bio Island Lysine for your child, or simply want to learn more about it, keep reading. We've got you covered.
What is Bio Island Lysine?
Bio Island, created and operated by JBX Pty Ltd, is a popular brand that provides nutritional supplements and healthy foods based in Sydney, Australia. The brand claims that they carefully select high-quality ingredients for each product.
Lysine is an essential amino acid that is vital for proper body growth and development, but the body cannot produce it by itself and must be obtained externally. To address this, Bio Island created Bio Island Lysine with the main ingredient Lysine Hydrochloride, equivalent to Lysine, which supports healthy growth and development for children and teens. The product comes in two versions suitable for different age ranges. Please refer to the comparison table below for more information.
Bio Island Lysine Starter for Kids
Bio Island Lysine Step Up for Youth
150-gram powder
60 chewable tablets
For kids (0 – 5 years old)
For children and teens (6 – 24 years old)
0 – 6 months: exclusive breastfeeding is highly recommended or consult your doctor and use as directed

7 – 12 months: take 2-3 scoops every day

1 – 5 years old: take 3 scoops every day or as directed by your doctor

6 – 8 years old: 1 tablet every day

9 – 13 years old: 2 tablets every day

14 – 24 years old: 3 tablets every day or as directed by your doctor

Yummy blackcurrant flavor and a slight milk flavor
A slight milk flavor
Bio Island Lysine ingredients
Bio Island Lysine contains only one ingredient – lysine hydrochloride. However, there is a difference in the amount of lysine hydrochloride in each version. The Starter for Kids contains 115 mg of lysine hydrochloride per gram, while the Step Up for Youth contains 312.3 mg of lysine hydrochloride per tablet.
As previously mentioned, lysine is an essential amino acid that plays a crucial role in supporting strong and healthy development from childhood to young adulthood. It is important to note that unlike other amino acids, the body cannot produce lysine by itself, and it must be obtained from external sources such as food or supplements.
Aside from aiding in growth, lysine also helps produce carnitine, a chemical compound in the muscle that is responsible for transferring fatty acids into energy and reducing cholesterol levels. It also helps produce collagen and supports the body's ability to absorb more calcium, which is essential for children's strong and healthy bones and teeth. Additionally, it supports the production of antibodies, enzymes, and hormones, enhancing immune health.
If your child does not receive enough lysine from their diet, they may experience various symptoms, including dizziness, fatigue, nausea, loss of appetite, slow growth, red eyes, anemia, and reproductive system issues.
Is Bio Island Lysine effective?
With the appropriate amount of lysine in each product, parents can rest assured that their children are receiving enough lysine for their growth. Consistent use of the product may also improve energy production and immune health.
However, it is important to determine which product is suitable for your child and to always follow the recommended dosage to avoid unexpected reactions. Increasing the dosage of lysine can result in nausea, diarrhea, stomach cramps, and kidney issues.
For children under 5 years old, the Starter for Kids should be mixed with milk, juice, or lukewarm water. Children over 5 years old can put the powder in their mouth and dissolve it with saliva. On the other hand, the Step Up for Youth should be thoroughly chewed with a meal instead of swallowed with water.
If your child is lactose intolerant, it is recommended to consult with a pediatrician before buying Bio Island Lysine since both products contain a small amount of milk powder.
It is also essential to pay attention to possible drug and chemical interactions when taking lysine with other medications. Taking too much lysine may lower the body's ability to move arginine through the system. Since lysine enhances calcium absorption, it is important to monitor the amount of calcium supplementation.
Consulting a doctor's advice before starting any new dietary supplement is always recommended.
Pros and Cons of Bio Island Lysine:
Pros:
Suitable for all ages, from infants to young teens
Contains the proper amount of lysine hydrochloride to promote healthy and strong growth and development
Aids in skin and tissue repair
Non-GMO, gluten-free, and soy-free, without preservatives and artificial colors and flavors, making it safe to use
Comes in a savory blackcurrant flavor with a slight milk powder, making it enjoyable for kids
Cons:
Not suitable for vegans due to the presence of animal products
Not suitable for those with milk allergies
Different prices for each version
Where to buy Bio Island Lysine?
Although purchasing dietary supplements from the official website is recommended for authenticity and discounts, Bio Island Lysine is also available at pharmacies and online retailers throughout Australia and New Zealand. The company's official website offers information on where to purchase the product in these countries.
For those in the United States, Bio Island Lysine can be purchased from online retailers such as Amazon, eBay, or Walmart.
To sum up, we hope this review has given you a better understanding of Bio Island Lysine and how it can benefit your child's health. Remember to always consult with your doctor before giving any dietary supplements or vitamins to your child.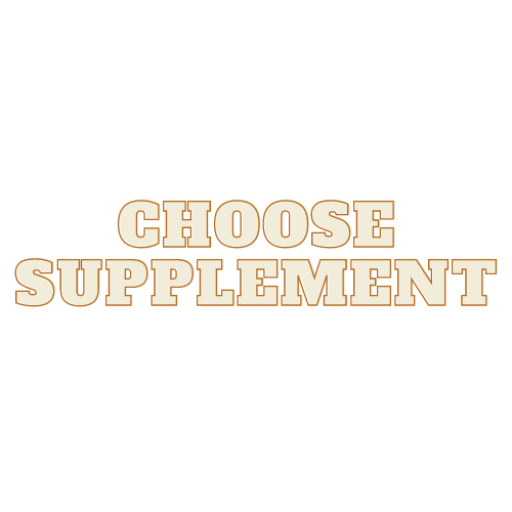 Hi there! My name is Erika Gina, and I am the author of Choose Supplement, a website dedicated to helping people achieve their height goals naturally and effectively. With over 10 years of experience as a height increase expert, I have helped countless individuals increase their height through diet, exercise, and lifestyle changes.
My passion for this field stems from my own struggles with being short, and I am committed to sharing my knowledge and experience to help others overcome similar challenges. On my website, you will find a wealth of information and resources, including tips, exercises, and product reviews, all designed to help you grow taller and improve your confidence and overall well-being. I am excited to be a part of your height journey and look forward to supporting you every step of the way.
Name: Erika Gina
Address: 2949 Virtual Way, Vancouver, BC V5M 4X3, Canada
Email: erikagina.author@choosesupplement.com