Not everyone is aware of how height growth supplements function. Users who are considering using a height-increasing product often have numerous doubts and questions. To provide a better understanding of this issue, we have delved into the specifics of Grow Power, a nutritious dietary supplement for children and teenagers that promotes growth.
Have you heard of it before? Is it genuinely efficient for accelerating bone growth? Find out in this review!
About Grow Power
Grow Power is a height-boosting dietary supplement from NuBest, Inc. It is loaded with essential nutrients for bone growth and does not contain any hormones. It is helpful in filling the nutritional gaps and giving the growing bodies everything they need to grow tall, strong, and healthy.
The suggested dosage is to take one capsule twice daily after meals. And for the best results, it should be taken with a healthy diet, adequate sleep (before 11 p.m.), and regular exercise.
Grow Power ingredients
Grow Power includes some potent ingredients to support height growth, which we will detail below.
Calcium
One serving of Grow Power pill gives 250 mg of calcium, making it ideal to strengthen bones.
Yes, calcium is critical for the growth, remodeling, and development of the bone in the human body. From kids to adults, calcium contributes by facilitating the bones and reducing bone density loss. Moreover, your muscles, nerve, and heart need calcium to function properly.
Vitamin D3
Vitamin D3 works with calcium to support your bone growth and health as well as build strong muscles. If you are low on this nutrient, your body cannot absorb calcium, which leads to weaker bones, fractures, or osteoporosis.
Phosphorous
The key function of phosphorus is the formation of teeth and bones. It is vital in assisting the body in using fats and carbohydrates. Also, it plays a necessary role in how the body makes protein for the repair, maintenance, and growth of tissues and cells.
DHA and 5-HTP
DHA is vital for the growth and functional development of the brain in infants as well as normal brain function in adults. The involvement of plentiful DHA in the diet helps enhance learning ability while lacking DHA is related to deficits in learning.
5-HTP is needed for increasing serotonin levels, which helps release the "feel-good" chemicals in the brain and body. That is why 5-HTP might give a positive effect on sleep, mood, appetite, and anxiety.
Other nutrients
Grow Power also includes vitamin B6, magnesium, zinc, and sodium, known as "bone-nourishing" vitamins and minerals for speeding up bone growth, thereby improving height growth.
Who should try Grow Power?
Grow Power is a great choice for children (from 10 years old) and teens who would like to boost their bone development and improve overall health naturally and effectively.
For those who wish for health and wellness optimization, taking this supplement during puberty and combining a healthy lifestyle is required.
Are there any potential side effects?
All the ingredients in Grow Power by NuBest are natural and generally considered safe for consumption. But if you are allergic to soy, you need to discuss it with your doctor first to avoid any potential side effects.
Grow Power is clearly and honestly labeled and tailored with ingredients that are high quality, non-GMO, gluten-free, and natural. Although the FDA does not approve the quality of any supplements, this product is made in an FDA-registered facility where the most rigid safety standards are confirmed.
Cost and where to purchase Grow Power?
Grow Power costs $38.79 per bottle for a one-time purchase.
The best and most reliable place to buy Grow Power is directly from NuBest's official website. If you shop here, you easily get an exclusive coupon code of 15% OFF for the first-time purchase. And if you subscribe, the price is only $32.97. Or in case you buy 3 bottles at once, you will get 1 free. What is more, there are other promotions, free shipping in the U.S., and a money-back guarantee.
Although you may buy Grow Power through a third-party place, make sure you visit reputable ones to avoid scams like Amazon or eBay.
Customer reviews and ratings
Grow Power holds a 4.8/5 star rating with over 2,000 reviews on the official website. Meanwhile, it has a 4.2/5 star rating on Amazon.
If you look at the recent user reviews, you will see some positive experiences. Most really appreciate the good outcome that affects their children's height growth. Furthermore, some enjoy the combination of DHA and 5-HTP, which is necessary for brain health.
It is worth noting that a few negative reviews were about the time of use. However, you should know that every person has different experiences when taking supplements. Some might get quick effects as they take Grow Power at the right time (at puberty, for example) and combine a healthy diet and regular workout. Meanwhile, some need more time to absorb all the nutrients and transfer them throughout the body.
FAQs
How long should I take Grow Power?
You need to consume this supplement for the duration the manufacturer supposes, for at least 90 days.
When should I stop using it?
The longer you take Grow Power, the more effects you will get.
Is Grow Power suitable for everyone?
As mentioned above, Grow Power is for children and teens in their growing years.
Do I need a prescription to buy Grow Power?
You can purchase it without a prescription. But it is suggested to consult with your doctor first.
Is Grow Power FDA-approved?
Grow Power is manufactured in an FDA-registered facility. Also, NuBest is proud of its process that satisfies international standards, including GMP and HACCP.
Final thoughts
NuBest is a well-known and premium supplement company in the U.S. If you compare Grow Power to other height-increasing products on the market, this one features an exclusive blend of necessary nutrients for rapid bone growth. It delivers a number of advantages as a health product for overall growth and health. Also, it is safe and does not bring any harmful side effects.
Reviewed by by Erika Gina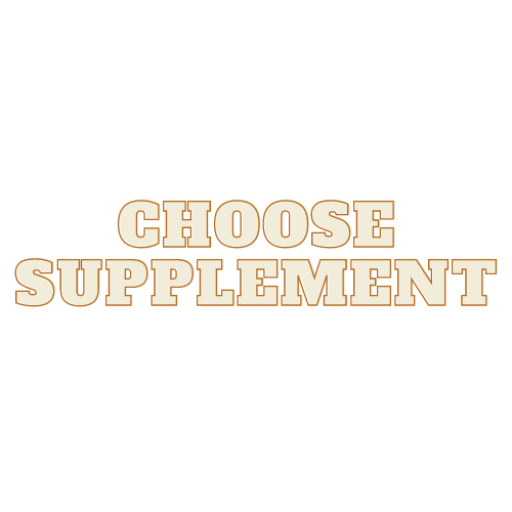 Hi there! My name is Erika Gina, and I am the author of Choose Supplement, a website dedicated to helping people achieve their height goals naturally and effectively. With over 10 years of experience as a height increase expert, I have helped countless individuals increase their height through diet, exercise, and lifestyle changes.
My passion for this field stems from my own struggles with being short, and I am committed to sharing my knowledge and experience to help others overcome similar challenges. On my website, you will find a wealth of information and resources, including tips, exercises, and product reviews, all designed to help you grow taller and improve your confidence and overall well-being. I am excited to be a part of your height journey and look forward to supporting you every step of the way.
Name: Erika Gina
Address: 2949 Virtual Way, Vancouver, BC V5M 4X3, Canada
Email: erikagina.author@choosesupplement.com