In addition to heart disease, joint pain and inflammation are prevalent health issues that can greatly impact daily life. These conditions can make even simple tasks challenging and unbearable.
To find an effective joint support supplement, we conducted a review of Joint Xtra, a new product from NuBest. If you are familiar with this brand and considering trying their product, read on for important insights you won't want to miss.
What is exactly Joint Xtra?
Joint Xtra is designed by NuBest, a recognizable company in the health and beauty supplement industry, with the mission of giving the highest quality products on the market.
That said, this premium joint supplement is tailored to build, repair, and protect healthy joints and cartilage. It is manufactured in a US-based and an FDA-registered facility to ensure high-quality components. And all the ingredients are also suitable for all adults from the age of 18, from seniors to fitness enthusiasts and athletes. It is gluten-free, soy-free, dairy-free, and GMO-free.
What are the ingredients in Joint Xtra?
With a well-researched, highly potent, and pure formula mainly relied on Glucosamine and Chondroitin, it is proven to aid joint flexibility and cartilage health for increased mobility and comfort.
Glucosamine is found naturally in the body's joint cartilage, which helps keep it lubricated and healthy. It is supposed to reduce deterioration of cartilage, calm arthritis joint pain, and enhance joint mobility. Since glucosamine has anti-inflammatory properties, it is mainly suggested by experts to help those suffering from osteoarthritis [1].
Like glucosamine, chondroitin is found naturally in bones and cartilages, which helps repair cartilage damage and decrease joint pain and inflammation. Thanks to its appearance, glucosamine might work at best to trigger cartilage regeneration [2]. Also, chondroitin is supposed to boost the shock-absorbing properties of collagen and hinder enzymes that might destroy cartilage.
Joint Xtra is also stuffed with Turmeric, Boswellia, MSM, and Type II Collagen that might improve healthy bone and reduce arthritis progression.
Turmeric helps lower joint discomfort, stiffness, and swelling. It is known as one of the powerful immunity controllers that include the active compound, curcumin. This potent antioxidant with strong antiviral, anti-inflammatory, and antifungal properties might deliver a wide range of health benefits [3].
Boswellia plays a vital role in decreasing joint discomfort and strengthening joint functions. Meanwhile, type II collagen from chicken is necessary to improve cartilage and flexible joints.
MSM or methylsulfonylmethane works as a painkiller that can help reduce joint pain and enhance overall physical function [4]. This substance is widely used by bodybuilders and athletes to decrease swelling and stiffness after workouts.
Aside from these ingredients mentioned above, you will be amazed by the appearance of BioPerine black pepper for relieving joint discomfort and a proprietary blend for extra power.
The way Joint Xtra works for you – How?
Joint Xtra features a premium formula that works thanks to the combination of scientifically-proven joint-supporting components. That said, they are helpful in revitalizing and enhancing healthy joints and cartilage for increased mobility. Moreover, they assist you in reducing stiffness, swelling, and soreness.
Importantly, this formula might help you move comfortably and make you feel years younger.
But make sure you follow the recommended dosage for the best results. Three capsules once a day before a meal or consume one capsule one to three times per day with a meal. At the same time, you need to maintain a healthy lifestyle when taking Joint Xtra to get the best result.
Is it safe?
Based on ingredients and dosage, the formula of Joint Xtra is safe and does not cause any side effects. Make sure you take the right doses without exceeding the suggested intake. But if you are using any medications, have diabetes, bleeding disorders, glaucoma, or any medical condition, you need to consult your doctor. Or if you are allergic to plants of the daisy family, using anticoagulants, or are pregnant or nursing, do not use this product.
In fact, all components are well-tolerated, including completely safe and effective for most users. However, it might not be the case with every single individual on Earth since we are all unique. For instance, using glucosamine and chondroitin might theoretically cause mild reactions, like gentle stomach upset, headaches, nausea, or dizziness.
Overall, as long as you stick with the suggested daily dosage, you may not meet any side effects with this product.
FAQs
In our research for this review, we found some common questions about Joint Xtra.
Where can I buy Joint Xtra?
You can purchase it through the manufacturer's official website, where it is sold at the most affordable price. You also receive many promotions if signing up as a member.
It is okay to check Joint Xtra on other retailers like Amazon if you are a loyal buyer here.
Does it offer a free trial or refund policy?
Joint Xtra does not offer a free trial. But if buying it at the official website, there is a money-back guarantee.
Do I need a prescription to buy it?
No, because this joint supplement is 100% drug-free.
Will Joint Xtra give me instant pain relief?
No, because this product is not a painkiller used to treat joint pain. Instead, it might help prevent inflammation, which is commonly the main cause of joint pain. And it could take a couple of weeks before you notice any improvement.
When can I expect the results?
How quickly you feel changes from taking Joint Xtra depends on your constitution. Some might see results very soon, but full benefits often become obvious after long-term use (at least 90 days).
Is Joint Xtra worth it or not?
Although Joint Xtra is a relatively new joint supplement in the market, it might give some benefits that you should try to support your joint and cartilage.
With a well-formulated formula, it might enhance your joint flexibility and mobility to reduce the risk of injuries related to joints, prevent oxidative damage to lower pain and inflammation, and strengthen overall joint and cartilage health so that you could save your active daily life. Also, the manufacturer offers a 30-day refund guarantee that allows you to try it out risk-free.
Generally speaking, the final decision is yours. Think carefully and do not mind consulting your doctor if you are going to use Joint Xtra.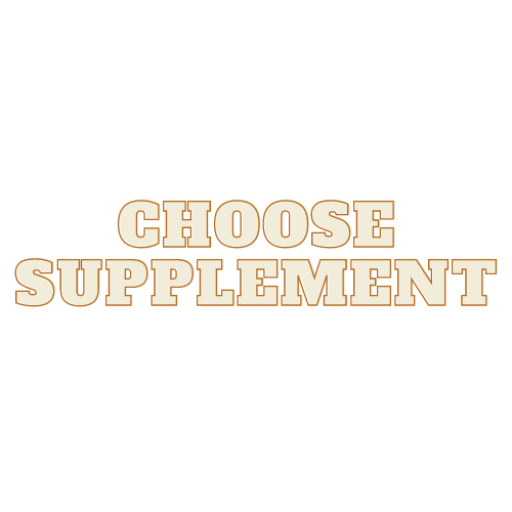 Hi there! My name is Erika Gina, and I am the author of Choose Supplement, a website dedicated to helping people achieve their height goals naturally and effectively. With over 10 years of experience as a height increase expert, I have helped countless individuals increase their height through diet, exercise, and lifestyle changes.
My passion for this field stems from my own struggles with being short, and I am committed to sharing my knowledge and experience to help others overcome similar challenges. On my website, you will find a wealth of information and resources, including tips, exercises, and product reviews, all designed to help you grow taller and improve your confidence and overall well-being. I am excited to be a part of your height journey and look forward to supporting you every step of the way.
Name: Erika Gina
Address: 2949 Virtual Way, Vancouver, BC V5M 4X3, Canada
Email: erikagina.author@choosesupplement.com