The liver is a vital organ that performs various functions in the body, such as producing proteins and metabolizing fat cells. However, excessive alcohol consumption, unhealthy eating habits, and overuse of certain medications can cause damage to the liver, which can have a negative impact on one's overall health. To address this issue, we would like to introduce LiverTox review, an innovative liver supplement that may help repair, cleanse, and detoxify the liver, ultimately leading to a healthier life.
What is the LiverTox supplement?
LiverTox from NuBest, Inc. is a premium supplement that might help nourish the liver by preventing liver damage, decreasing liver issues, and strengthening new liver cell growth and liver function. Also, it aids in removing toxins in the body to make sure every part of the body works well. Plus, it supports digestion, energy as well as overall wellness.
This supplement includes a wide range of botanicals and herbs as potent ingredients that users do not worry about side effects. It is made in the USA with an FDA-registered facility that follows GMP guidelines as well.

How does LiverTox work?
LiverTox is loaded with 10 liver enhancers, a proprietary blend, and zinc that work cooperatively to help repair, cleanse, detox, and support your liver.
It comes with a wide range of ingredients, yet its main one, Milk Thistle, guarantees your liver gets extra support. That is because this herb has silymarin, an anti-inflammatory and antioxidant agent that might affect the liver in different ways. It also helps the liver rejuvenate by stabilizing cell membranes to deal with toxin damage.
Other herbs and botanicals included in this formula contribute to overall liver health as well. For instance:
Beetroot is rich in antioxidants that could prevent the liver from oxidative stress and inflammation to increase its ability to remove toxins from the body.
Chanca Piedra acts as an antioxidant to support liver function by protecting inflammation and removing harmful bacteria.
Dandelion is another common compound in most liver support supplements. It is rich in polysaccharides that help the liver cleanse harmful chemicals.
Chicory, like milk thistle, is another antioxidant with liver-protecting properties to aid liver regeneration.
Jujube aids in preventing free radicals from hurting the liver thanks to its antioxidant abilities.
Artichoke is used to deal with non-alcoholic fatty liver issues to improve overall liver health.
Yarrow is necessary for bettering the digestive process because it helps stimulate the performance of your pancreas. Also, it boosts blood circulation, which is good for the liver.
Besides, the formula is loaded with the detox and cleanse proprietary blend that may aid the liver in preventing harmful effects, thereby boosting energy and overall health. What is more, the appearance of Zinc plays a critical role in improving healthy metabolism and completing liver refresh.
How to take LiverTox?
LiverTox is made in the form of veggie capsules for easy consumption. It is suggested to take two capsules 20-30 minutes before a meal with adequate water. And for the best results, you need to ensure a healthy lifestyle when consuming this supplement.
Having a well-balanced is a must. Focus on fruits, veggies, and healthy fats. Also, try to cut out your intake of fast foods and processed meat.
Drinking plenty of water is also important to get rid of excess toxins from the body.
Exercising regularly helps increase energy levels, lower stress, and enhance mood.
Sleeping enough eight hours or more every night is necessary to develop non-alcoholic fatty liver disease.
Quitting smoking and limiting your alcohol intake are other vital factors in keeping your liver healthy.
Note: LiverTox should not be used by pregnant or nursing moms, children under 18, or adults with certain health concerns. Discuss with the doctors in case of allergies or speculations to herbal components.
What are the benefits of LiverTox?
LiverTox is a plant-based liver support supplement that might keep the body healthy by strengthening liver health and assisting other organs' health.
Enhance liver health
Although our liver is able to self-regulate, it cannot be healthy when harmful habits are hit. Since LiverTox is packed with necessary ingredients, it might help in detoxification, growing new liver cells, and blood circulation to assist proper liver health and function.
Support digestive health
In addition to facilitating liver functions, some ingredients also deliver their digestive benefits to keep a healthy body.
Give overall health care
Taking LiverTox for a long time might help improve immunity and mood in order to increase long-term healthy living.
Contain natural and high-quality ingredients
This supplement is filled with herbs, botanicals, and essential nutrients without adding any artificial substances. Importantly, the ingredients are natural and non-GMO to ensure that it is safe to take and risk-free.
Where do I buy LiverTox?
It is possible to purchase LiverTox from the official website of NuBest. The best part is that you can look forward to some promotions, free shipping, and a money-back guarantee when making an order from here.
And if you are wondering whether you can buy it from Amazon or eBay, it is available in some reputable retailers as well.
FAQs
When will I get to see the effects?
Remember that you need to be consistent with the usage of LiverTox. Since it includes natural ingredients, it might take some time to notice any improvement. Besides, every person is different. So, some might see the results soon, while others need to take it for months.
Is LiverTox FDA-approved?
Like any NuBest supplement, this one is manufactured in an FDA-approved facility. That means it undergoes a strict quality control process to satisfy international standards before launching.
How much does it cost?
A single bottle containing 60 capsules costs $28.89 for a one-time purchase. But if you subscribe, you can save more for the upcoming order.
Does it have a free trial?
No. But if you purchase it at the official website, you will receive 30 days to return the product if you are unhappy with it.
Do I need a doctor's prescription?
You do not need a doctor's prescription to buy LiverTox. But it is good to consult your doctor before taking this product.
Final Verdict
If you think that your liver might need an extra boost or some protection, LiverTox is supposed to be a good choice. Although the ingredients are natural and safe for human consumption, some might interact negatively with any medicine you already take. So, we do suggest discussing it with your doctor so that they could give you helpful advice.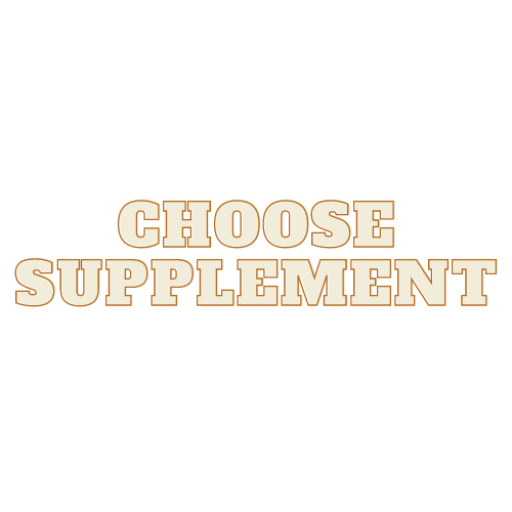 Hi there! My name is Erika Gina, and I am the author of Choose Supplement, a website dedicated to helping people achieve their height goals naturally and effectively. With over 10 years of experience as a height increase expert, I have helped countless individuals increase their height through diet, exercise, and lifestyle changes.
My passion for this field stems from my own struggles with being short, and I am committed to sharing my knowledge and experience to help others overcome similar challenges. On my website, you will find a wealth of information and resources, including tips, exercises, and product reviews, all designed to help you grow taller and improve your confidence and overall well-being. I am excited to be a part of your height journey and look forward to supporting you every step of the way.
Name: Erika Gina
Address: 2949 Virtual Way, Vancouver, BC V5M 4X3, Canada
Email: erikagina.author@choosesupplement.com