Fortunately, NuBest has developed a solution for men who are in need of a daily multivitamin that provides them with the essential nutrients. In this article, we will provide a comprehensive review of NuBest Men's Multi and delve deeper into its benefits
About NuBest Men's Multi
NuBest offers many health and beauty products worldwide, and their Men's Multi is an up-and-coming dietary supplement, designed specifically for men's health. That said, this formula contains an exclusive mix of vitamins, minerals, and a unique blend that can help enhance energy, stamina, focus, and immunity.
Besides containing all essential nutrients a healthy man needs, the formula is free of common allergens, non-GMO, gluten-free, and fits for vegetarians.
Health benefits of Men's Multi
All-in-one capsules
A capsule of Men's Multi contains 20+ vitamins and minerals to fill in any nutritional gaps, especially if you are too busy to maintain a healthy and balanced diet every day. It is also loaded with three different blends to help active men gain optimal health and wellness.
Give a complete increase in health and performance
All the nutrients in this product aim to promote energy, the immune system, physical activity, performance, and stamina.
Targeted support for all men
Specially designed with all the health intentions of men in mind, taking two capsules regularly every morning will give you a sidekick to keep yourself activated and accelerated during the day.
What is in Men's Multi?
The fact is, men are falling short in eating enough fruits, vegetables, and whole grains compared to women [1]. That is why they need to supplement multivitamins to help fill nutrient gaps in their diet.
Most of what is packed in Men's Multi reads like any other multivitamin for men, and maybe even a bit light in some areas, like its lack of vitamin K or potassium. Other than that, it does feature a standard lineup of fat and water-soluble vitamins and minerals.
Below is what you will get in a capsule of Men's Multi.
A wide range of vitamins and minerals
This is great since Men's Multi seems to deliver enough vitamins and minerals that every man needs to thrive and tackle during the day.
Vitamin D3 is a fat-soluble vitamin that helps control the levels of calcium and phosphate in the body. That is why it is necessary for improving strong bone, teeth, and muscle health.
Folate or vitamin B9 plays a vital role in using protein to make DNA and create healthy red blood cells. Also, this B vitamin could prevent unhealthy changes in sperm that are related to chromosomal abnormalities in children.
Vitamin C is essential for the wear and tear of all body tissues. It is involved in different functions like wound healing, iron absorption, and improving cartilage, teeth, and bone health. And if you add enough vitamin C from foods and supplements, you might prevent the risk of enlargement of the prostate, which is common in older men and causes issues with urination.
Vitamin A is a fat-soluble vitamin, so it is mainly for the growth and development of cells, vision, immune functions, and reproduction. It also works as a potent antioxidant and hormone, which might effectively affect the function of the lungs, kidneys, and heart.
Vitamin B12 is a water-soluble vitamin that boosts red blood cell production in the body to aid DNA structure building and maintain your nervous system functioning. It is also responsible for the production and growth of sperm.
Calcium is essential to build healthy teeth, support strong bones, and lower muscle damage.
Magnesium plays a critical role in supporting healthy bones, muscles, and nerves as well as improving immunity and preventing heart disease.
Zinc is needed to make proteins in the body, heal wounds, and fight infection.
Three proprietary blends
The male support blend includes different herbal extracts that might enhance physical wellness and overall male health.
The immune blend, of course, supports immune functions in the body. It also helps boost the detoxification process, improve body comfort, and regulate oxidative activity.
The energy and antioxidant blend contain essential fruits that can detoxify and facilitate the conversion of stored fats into energy. It also helps improve the absorption of other nutrients for the best body functioning.
How does it work?
Men's Multi is a blend of vitamins, minerals, and antioxidants to help improve:
Energy – That said, including a wide range of B vitamins is vital for transferring food into energy and enhancing energy production.
Physical activity – The combination of calcium, magnesium, and vitamin D3 plays a vital role in improving muscle function and healthy bones.
Immune system – Antioxidants including Zinc, vitamin A, vitamin C, and vitamin E can prevent free radicals to increase immunity.
Stamina and performance – Thanks to potent herbs and minerals, they might enhance the body to perform at its best.
But to reap these benefits, you need to take it in a certain time so that these nutrients can be absorbed into the body. Besides, maintaining a well-balanced diet, doing regular exercise, getting enough sleep, and cutting out stress are required to help you get good effects quickly.
Is it safe?
In fact, Men's Multi only contains natural ingredients that the body needs to function, so mostly, no bad reactions. However, some might be sensitive or allergic to some components, so beware if you are.
In addition, the supplement is non-GMO, gluten-free, dairy-free, soy-free, and vegan-friendly.
How to take and dosage?
One serving of Men's Multi is two capsules. The manufacturer recommends taking two pills in the morning with a meal. Do not take them on an empty stomach, or your body cannot absorb some ingredients. Besides, if you have a sensitive constitution, it is fine to take only one capsule.
As its name suggests, Men's Multi is for only men ages 18+, who are dedicated to boosting physical energy, muscle function, performance, and immune health. If you are below 18 and are suffering from a medical condition, you need to talk to your doctor.
Where to buy Men's Multi?
The best place to purchase Men's Multi is the source at the company website – NuBest. This supplement is also available on Amazon as well as other reputable online retailers.
Is it worth it?
NuBest has designed a cost-effective multivitamin for men that looks great and provides highly absorbable nutrients in a well-made capsule. As long as you take Men's Multi regularly and consistently, it might give a great impact on your energy, performance, and overall health without side effects.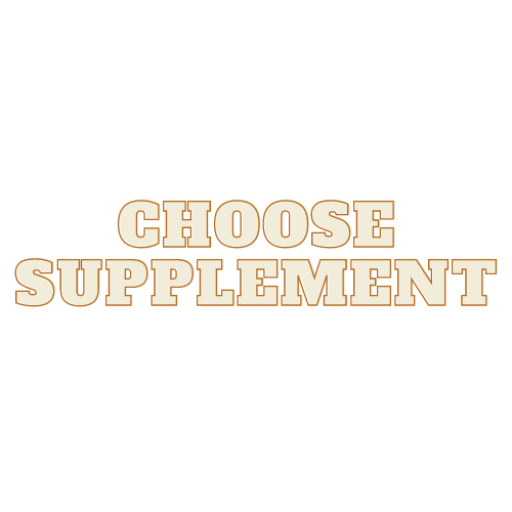 Hi there! My name is Erika Gina, and I am the author of Choose Supplement, a website dedicated to helping people achieve their height goals naturally and effectively. With over 10 years of experience as a height increase expert, I have helped countless individuals increase their height through diet, exercise, and lifestyle changes.
My passion for this field stems from my own struggles with being short, and I am committed to sharing my knowledge and experience to help others overcome similar challenges. On my website, you will find a wealth of information and resources, including tips, exercises, and product reviews, all designed to help you grow taller and improve your confidence and overall well-being. I am excited to be a part of your height journey and look forward to supporting you every step of the way.
Name: Erika Gina
Address: 2949 Virtual Way, Vancouver, BC V5M 4X3, Canada
Email: erikagina.author@choosesupplement.com