These days, more and more people are using supplements to supplement essential nutrients for daily life. Although some people make a claim that purchasing supplements is redundant and unnecessary, there is no denying the positive impact of supplements on many people's lives, especially those who are still in their growing years. Today, we will introduce to you NuBest Tall Kids – one of the most popular multivitamins from NuBest, Inc. You can decide whether or not this supplement satisfies your needs after reading this.
What is NuBest Tall Kids?
NuBest Tall Kids is a multivitamin containing a wide variety of vitamins and minerals that support kids' growth and development from 2-9 years old. More specifically, NuBest Tall Kids is helpful for children's bone formation, immunity, and body resistance. All of the ingredients are in tablet form, which makes them easily absorbed.
Origin of NuBest Tall Kids
NuBest Tall Kids is manufactured in an FDA-approved facility and produced by NuBest, Inc. – a well-known company in the supplements industry. It is also made in the United States – one of the most advanced countries in terms of science and technology. 
Ingredients of NuBest Tall Kids
NuBest Tall Kids contains many vitamins and minerals that play a key role in promoting bone health. Let's take a look at the complete list below!

Vitamin A
It is no surprise that people benefit greatly from vitamin A as it strengthens the immune system, supports cellular growth, supports eye health, and enhances muscle performance.
B vitamins
Children require B vitamins for a number of cellular functions, including the digestion of carbohydrates and the distribution of nutrients. They assist enzymes in our bodies in performing their activities. The B vitamins all work together to maintain the health of our brains.
Vitamin C
Strong antioxidants like vitamin C can support the immune system in maintaining one's health and vigor. It also aids in the prevention of numerous viral illnesses, including the flu, the common cold, and other diseases.
Vitamin D3
Vitamin D3 is vital for developing strong bones and improving the immune system. It can also lessen the risk of cardiac problems, inflammatory diseases, and depression.
Vitamin E
Vitamin E is a potent antioxidant. It is crucial for enhancing defense mechanisms, strengthening the heart, and fostering clear vision.
Vitamin K2
Vitamin K2 is necessary for the activation of osteocalcin, a protein that is essential for establishing and maintaining bone structure.
Copper
Copper supports healthy bones, nerves, blood vessels, and immunity while also assisting in the absorption of iron.
Calcium
Calcium is not only necessary for strong bone development but also the heart, muscles, and nerves. 
Magnesium
Together with calcium, magnesium helps to develop bone mass and density. It also aids in the regulation of numerous essential bodily processes.
Zinc
Zinc is necessary for the growth of a strong immune system and for accelerating wound healing.
How does NuBest Tall Kids work?
NuBest Tall Kids aims to provide enough essential nutrients and optimize the development process of children from 2-9 years old. This supplement offers 2 different versions: One includes 60 tablets: 30-60 servings, and the other contains 90 tablets: 45-90 servings. Both come in chewable tablets and have a berry flavor.
Because NuBest Tall Kids contains a blend of important vitamins, minerals, and other nutrients, it can help to promote kids' growth. After using it for a few months, your kids should start to feel the results. Their bones will be especially nourished between 3 and 6 months, which will help them grow more quickly.
Who can use NuBest Tall Kids?
NuBest Tall Kids is made especially for kids ages 2-9 who need a boost for their overall development. To be more specific:
Children under 4 should chew one tablet daily.

Children above 4 should chew one tablet twice a day.
Parents can crush the tablets and mix the powder with milk, juice, smoothies, or liquid foods like porridge or soup if children are unable to chew the tablets.
Instructions for using NuBest Tall Kids
To quickly see the benefits of the NuBest Tall Kids supplement, your kids should take one tablet twice per day. They should continue using it for at least three to six months to see the best results. However, your kids should not overuse supplements as they can not replace a healthy lifestyle. Instead, your kids should focus on following a healthy diet, getting enough sleep, and exercising regularly.
Are there any bad reactions from taking NuBest Tall Kids?
As we have mentioned above, the NuBest Tall Kids supplement is made with modern technology and carefully chosen ingredients. Because of the extremely minimal risk of adverse effects, you can be sure that NuBest Tall Kids is safe for your kids. If your kids have sensitive skin, allergies, or specific sensitivities, parents need to consult a health specialist first to see if using the product is safe.
How much does NuBest Tall Kids cost?
For $39.00 (a 60-tablet bottle) and $55.00 (a 90-tablet bottle), you can get NuBest Tall Kids via the official NuBest website or Amazon. Besides, you can get 15% off your first purchase.
How many NuBest Tall Kids capsules are there in a bottle?
One version of NuBest Tall Kids includes 60 tablets, and the other contains 90 tablets. You can take 2 capsules per day for both versions. The product's efficiency can be slowed down if you take more capsules than necessary or less than the minimum dose. 
What are the advantages and drawbacks of NuBest Tall Kids?
Pros 
Contains 16 distinct vitamins and minerals.

Fulfills dietary requirements, supports immune system health, and promotes growth and development in general.

Good for youngsters who are fussy eaters and those who are undernourished.

Includes chewable animal forms.

Offers 2 versions.

Made in the U.S. at a facility that is GMP and HACCP certified and registered with the FDA.

Offers a 30-day money-back guarantee.
Cons
It only has a berry flavor.

Some children can find it difficult to chew.
How can you tell a real NuBest Tall Kids from a fake one?
Unfortunately, we have received some information about counterfeit NuBest Tall Kids being sold on the market. This not only affects the reputation of the brand but also the health of consumers. Here are something you can do to tell the real products from the fake ones:
Pay notice to the packing: Regardless of how nicely done, fake products' packaging is different from that of real products. You can compare the label of the NuBest Tall Kids bottle shown on the company's official website with the one you receive. Any spelling errors or color variations can be considered signs that you've bought the wrong thing.

Locate the maker by checking: Never buy height-increasing products online without first checking the location of the product's manufacturer. 
How can I purchase NuBest Tall Kids?
NuBest Tall Kids can be easily found and bought on a variety of platforms like Amazon, Walmart, eBay, and many others. However, in order to receive the best services like free delivery, discounts, and a product warranty, we strongly advise you to purchase it from the official website.
In conclusion,
To help your kids get the daily nutrients they need, NuBest Tall Kids offers a nourishing alternative. Since it is formulated with natural vitamins and minerals, children can consume it without worrying about any bad reaction. Additionally, despite the fact that supplements might enhance your health and performance, a good, well-balanced diet should always come first.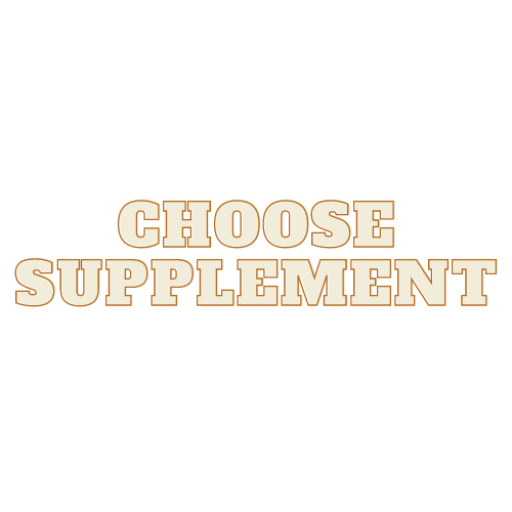 Hi there! My name is Erika Gina, and I am the author of Choose Supplement, a website dedicated to helping people achieve their height goals naturally and effectively. With over 10 years of experience as a height increase expert, I have helped countless individuals increase their height through diet, exercise, and lifestyle changes.
My passion for this field stems from my own struggles with being short, and I am committed to sharing my knowledge and experience to help others overcome similar challenges. On my website, you will find a wealth of information and resources, including tips, exercises, and product reviews, all designed to help you grow taller and improve your confidence and overall well-being. I am excited to be a part of your height journey and look forward to supporting you every step of the way.
Name: Erika Gina
Address: 2949 Virtual Way, Vancouver, BC V5M 4X3, Canada
Email: erikagina.author@choosesupplement.com