Women are always seeking ways to maintain good skin health, especially in a society that values youthful appearance. As a result, many are turning to products that claim to revitalize their skin.
NuBest White is a skin health supplement that aims to enhance the appearance of skin by providing essential nutrients from the inside out. In this review, we will delve into the product's ingredients, pros and cons, cost, where to purchase it, and most importantly, whether it is a worthwhile investment.
So, keep reading to find out more!
Overview of NuBest White
NuBest White is an oral skin supplement made to make skin smooth and healthy for a vibrant look. It contains antioxidants, vitamins, and herbal extracts that help maintain skin health and youthfulness. It is vegan-friendly, non-GMO, gluten-free, dairy-free, and natural. Women need to take two capsules daily after meals. Each bottle includes enough for 30 servings, so a total of 60 capsules per bottle.
NuBest White ingredients
NuBest White features a natural and powerful formula that, quite frankly, supports fresh and healthy skin. Let's take an in-depth look at why in terms of its key components.
L-Glutathione
Glutathione is known as the mother of all antioxidants and is naturally occurring in the cells of the body. It is best known for whitening skin and decreasing the levels of melanin [1]. In fact, it aids in cleansing skin and getting rid of all impurities, and allows you to get a brighter complexion. Also, it stimulates the activation of enzymes that play a vital role in the removal of toxins [2].
L-Cysteine
That said, L-cysteine works as a precursor to the synthesis of glutathione. Taking L-cysteine and L-glutathione might deliver positive effects on skin lightening as well as a reduction in the size of facial dark spots [3]. Cysteine might also help lower the effects of aging on the skin.
Alpha Lipoic Acid
This is also a potent antioxidant that can make it an amazing tool for all skin. But it is mainly used for preventing signs of skin aging.
Milk Thistle
Milk thistle includes the main ingredient of silymarin, which is known as a flavonoid and has antioxidant and anti-inflammatory properties. Since it stimulates healthy cell growth and enhances collagen production, it might keep skin looking young and radiant. It also comes with detoxifying properties to keep the liver healthy, thereby balancing hormones and preventing hormonal acne.
Other nutrients
Vitamin C is also a potent antioxidant that prevents you against free radicals as well as reduces your chance of skin cancer. It is also needed for synthesizing collagen.
Vitamin E is known as an anti-inflammatory agent in the skin. And when it is combined with vitamin C, it might help strengthen cell walls.
Vitamin B2 helps maintain healthy levels of inflammation to support skin health. It is especially helpful for regulating skin conditions like acne, eczema, dermatitis, and rosacea.
Polypodium Leucotomos contains antioxidants that might protect the skin against inflammatory conditions.
How long will it take to see results?
According to NuBest's website, you can expect NuBest White to give promising improvements for at least 3 months of consistent use. But the results might vary from person to person because of many factors like genetics and lifestyle.
And if you continue using after 90 days, some beautifying effects may be sustained, making the skin look fresh and healthy. The manufacturer also suggests that you should stop taking NuBest White1 month after every 6 months of use.
Remember that only taking the supplement is not enough to get a fairer and brighter complexion. So, you need to eat healthy with more fruits and veggies, drink plenty of water, sleep adequately, wear sunscreen daily, and avoid bad habits to optimize the results.
Is NuBest White safe?
Yes, the ingredients inside NuBest White are generally considered safe for use. It is manufactured following FDA guidelines, so there is no question about its quality or efficiency. But make sure you consult with your doctor before starting any new supplement routine.
Who should try it, and who should not?
Any woman over the age of 18 who has a desire to own softer and more glowing skin might give NuBest White a try. But for those with medical conditions, who are pregnant, nursing, or taking prescriptions, they need to discuss it with their doctor first.
What do customers think of NuBest White?
NuBest White reviews on its official website, Amazon, and other online platforms are mostly positive. Nearly 85% of customers who use this supplement said they were satisfied.
Most loved the benefits that this formula gives to unlock their flawless skin. We have selected some reviews, so you can get an idea of what users are saying.
"It has good, vegan ingredients. Works great on skin brightening. Skin got lighter, the wrinkling around the eyes is lessened, dark spots are almost all gone. I got great results and will keep buying from this brand. For those who look for something for skin health and anti-aging, I strongly recommend this." – Summer
"Loving this beauty supplement. It's easy to swallow and vegan. I'll definitely keep using it to see the results." – Brice Tewksbury
"Liked it, being used for my partner's skin whitening regimen." – Roslyn Granada
Where to buy NuBest White?
NuBest White costs $48.00 for a 30-day supply and can be purchased through its official website – nubest.com. If this is your first time here, you will get a coupon code to save 15% OFF. Also, it offers an auto-delivery option, which allows you to save 15% OFF and many other promotions.
You may buy NuBest White on Amazon, eBay, etc. at an affordable price.
The bottom line
NuBest White is well worth adding to your supplement routine if you are looking for a natural and effective way to support healthy and beautiful skin. With the addition of glutathione, other antioxidants, vitamins, and herbs, consuming NuBest White regularly might help skin stay youthful, vibrant, and healthy. And do not forget to combine it with a healthy lifestyle within a certain period to notice the best effects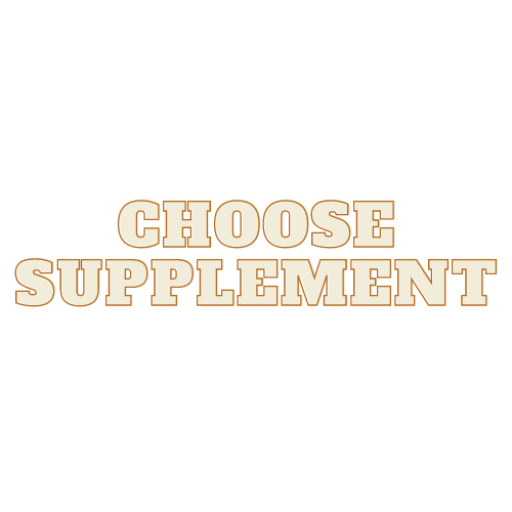 Hi there! My name is Erika Gina, and I am the author of Choose Supplement, a website dedicated to helping people achieve their height goals naturally and effectively. With over 10 years of experience as a height increase expert, I have helped countless individuals increase their height through diet, exercise, and lifestyle changes.
My passion for this field stems from my own struggles with being short, and I am committed to sharing my knowledge and experience to help others overcome similar challenges. On my website, you will find a wealth of information and resources, including tips, exercises, and product reviews, all designed to help you grow taller and improve your confidence and overall well-being. I am excited to be a part of your height journey and look forward to supporting you every step of the way.
Name: Erika Gina
Address: 2949 Virtual Way, Vancouver, BC V5M 4X3, Canada
Email: erikagina.author@choosesupplement.com