If you want to maintain an active and healthy lifestyle, it might be worth considering adding a multivitamin supplement to your routine. Multivitamins are specifically formulated to meet the unique nutritional needs of women. However, it's important to note that they should not be seen as a substitute for a healthy and balanced diet. Rather, they can help fill in any nutritional gaps you may be missing in your diet.
Once you have decided to incorporate a multivitamin into your routine, it's important to choose the right brand. In this unbiased Women's Multi review, we will explore the contents of the product, its effectiveness, and any potential side effects. Read on to learn more!
Introducing Women's Multi
Women's Multi for adult women aged 18 and older is manufactured with the nutritional demands of this demographic in mind. It includes specific nutrients commonly missing from a woman's diet at this point in their life. Also, this is an age range where women need quite a bit of nutritional support. Whether the product is for boosting energy levels, improving vitality and beauty, or supporting immune health, you might notice that the nutrient levels here are carefully chosen with specific effects in mind.
Advantages of using Women's Multi
That said, NuBest knows the benefits of taking a multivitamin might help you look and feel the best,
but it is also good for improving optimal health from within. When the body is getting the right nutrients, it will function better. And here is what Women's Multi suppose its multivitamin could do.
Bone and heart health
Immune system and physical energy
Women's health and vitality
Beauty and wellness
So, what ensures the claims mentioned above? The next part will give you the answer.
An ingredient list you can trust
Women's Multi is well-formulated, including well-absorbed forms of vitamins and minerals as well as three unique blends.
Vitamins and minerals
Here are some major ingredients you will be happy to see in this product.
Antioxidants include vitamin A, vitamin C, and vitamin E. They appear to prevent free radicals from attacking your body. They also decrease the risk of some health issues, slow aging, and improve immunity.
Vitamin B6 is necessary to keep your brain working well as well as convert food into energy.
Folate aids in building a healthy brain. Also, it plays a vital role in making DNA and RNA and preventing the changes in DNA that might result in cancer.
Vitamin B12 helps make red blood cells which are critical for metabolism.
Vitamin D3 is included because it is better absorbed than vitamin D2. It is vital to move calcium and phosphorus into your bloodstream to keep bones strong.
Calcium is extremely important to protect and build strong bones and lower the risk of osteoporosis. It also helps messages go between your muscles and brain smoothly.
Magnesium helps support many functions throughout the body, including bone and tooth formation, physical and cognitive development, overall growth, and ensuring a healthy pregnancy. It is necessary in regulating blood sugar levels and blood pressure to lower the risk of diabetes and heart disease.
With over 20 different vitamins and minerals, you might set your mind at rest that only two capsules per day will help you get enough nutrients. But if this supplement includes vitamin K and iron, it will be perfect.
Three unique blends
This formula has 196 mg of the female advanced energy blend that might support many different functions in the body. For example, cranberry helps improve the immune system thanks to its antioxidant properties. While wild yam lowers occasional cramps associated with the menstrual cycle, red clover enhances the menopausal transition and supports bone mineral density.
The antioxidant fruit and energy blend could help boost energy and mood as well as improve oxidative activity inside the body.
The 145 mg of the immune blend might support your immunity and increase it to the next level.
Results from using Women's Multi
This is a multivitamin supplement, unlike caffeine that may leave you feeling instantly different. The effects are gentle and depend on whether you lack any nutrients. But examining this product has been well-formulated to give women what they usually lack. Also, you need to follow the suggested dosage to get the best experience.
Taking two capsules daily with a meal is a must since Women's Multi has both fat and water-soluble vitamins. This might boost certain nutrients absorption while lowering stomach upset. In case your constitution is so sensitive, you can consume only one capsule in the morning with breakfast. Although this product is designed for all women, make sure you are over 18 and do not have any diagnosed deficiency, or you need to talk to your doctor before taking it.
Last but not least, when using Women's Multi, you need to keep a proper diet, exercise, and sleep enough 7-8 hours every night to reap all the benefits. Normally, the more severely deficient you are in a nutrient, the quicker you will see a difference when taking multivitamins. But in most cases, it takes around three months or more to see noticeable improvements [1].
Does the FDA recommend Women's Multi?
The fact is, the FDA does not approve any dietary supplement. But when it comes to NuBest's supplements, it guarantees that Women's Multi is made in the U.S. in an FDA-registered facility.
Where to buy it?
Visit the NuBest website if you are interested in learning more about Women's Multi. Aside from getting an authentic product, you will receive many promotions, discounts, free shipping, and money-back guarantee when purchasing it at the official website.
Of course, Women's Multi is available in other online retailers like Amazon or eBay. You also buy it if you are a familiar customer here.
Final word
No two women are the same, so your experience with Women's Multi might be different from the other. But if you are looking to try a new multivitamin, you should consider this one. It is great for anyone vegan as well as gluten, dairy, or soy-free, which makes it an attractive choice for a large group of women. Importantly, the manufacturer's conscious effort to add the exact nutrient every woman needs is a plus that you are able to confidently take without worrying.
Generally speaking, the information is for reference only. Do not forget to talk to your doctor if you are going to buy and take it.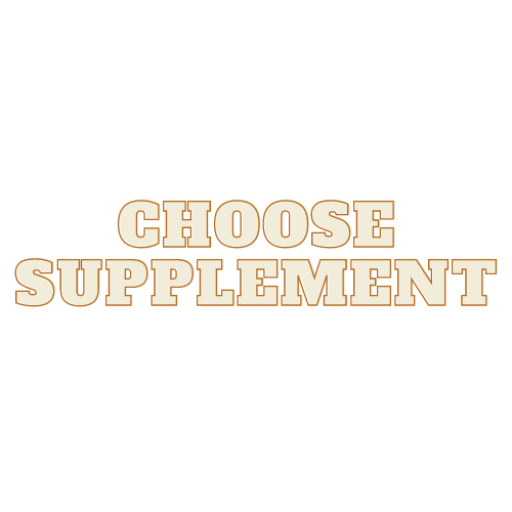 Hi there! My name is Erika Gina, and I am the author of Choose Supplement, a website dedicated to helping people achieve their height goals naturally and effectively. With over 10 years of experience as a height increase expert, I have helped countless individuals increase their height through diet, exercise, and lifestyle changes.
My passion for this field stems from my own struggles with being short, and I am committed to sharing my knowledge and experience to help others overcome similar challenges. On my website, you will find a wealth of information and resources, including tips, exercises, and product reviews, all designed to help you grow taller and improve your confidence and overall well-being. I am excited to be a part of your height journey and look forward to supporting you every step of the way.
Name: Erika Gina
Address: 2949 Virtual Way, Vancouver, BC V5M 4X3, Canada
Email: erikagina.author@choosesupplement.com