Whether you are a college student, a professional, an athlete, or an older adult, incorporating brain-boosting nootropics into your routine could potentially help you maintain your mental acuity. These supplements, commonly referred to as "brain pills," are formulated with natural ingredients to effectively support your brain health.
NuBrain is a nootropic supplement that has received positive feedback in the market and may be beneficial for individuals seeking to improve their mental function.
If you are curious to know more, continue reading this NuBrain review below!
What is NuBrain?
NuBest created the dietary supplement, NuBrain, to support users with enhanced memory, concentration, motivation, mood, and mental energy. Also, it supposes to clear out brain fog, help oxygenate the brain, and get rid of toxins.
It is made in the U.S. and clinically-proven safe product with its natural, vegan, gluten-free, dairy-free, and non-GMO ingredients without other preservatives and additives. It is manufactured in an FDA-registered facility and certified by GMP and HACCP.
The good thing is, you can buy NuBrain over-the-counter.
| | |
| --- | --- |
| Product | NuBrain |
| Type | Nootropics |
| Manufacturer | NuBest |
| Effects | Supports brain functions, sharpens memory and concentration, improve sleep quality |
| Dosage | One capsule, one to two times every day |
| Content | 60 capsules |
| Price | $39.00 |
| Money-Back Guarantee | 30 days |
| Official website | Click here |
What's inside NuBrain?
Here is the list of the active ingredients in NuBrain:
Vitamin B6
Ginkgo Biloba Leaf Extract
St. John's Wort Extract
Bacopa Monnieri
Glutamine
Phosphatidyl Serine
Acetyl-L-Carnitine
Vitamin B6
All the B vitamins contribute to brain health. And the appearance of vitamin B6 in this supplement helps create neurotransmitters, known as a vital chemical messenger in the brain. It also regulates energy use in the brain and helps you get more done during the day.
Ginkgo Biloba
As we get older, our body does not do as good of a job getting rid of free radicals. And this might attack brain cells and result in memory loss. Adding ginkgo biloba will supply antioxidants that cancel out free radicals that might hurt cells. Besides, it helps improve blood flow to the brain.
St. John's Wort
This flowering plant in the Hypericaceae family is most commonly used to increase mood and deliver some relief from depression such as tiredness, anxiety, trouble sleeping, and loss of appetite. Also, the active ingredients in this herb might contribute to an increase in serotonin.
Bacopa Monnieri
Together with St. John's Wort, this ingredient plays a critical role in supporting overall brain health, concentration, and memory improvement. It comes with antioxidants properties that help your body get rid of anxiety and adapt to stress. Importantly, it helps increase serotonin activity that boosts your mood.
Glutamine
L-glutamine is somewhat used by the brain to create and balance the neurotransmitter GABA, which is famous for enhancing mood and controlling anxiety disorder. It is also called the "calming amino acid" for its effectiveness in lowering stress-related anxiety issues. If your body is stressed, it might help reduce the hormone cortisol, which might reduce L-glutamine levels stored in the muscle tissue.
Phosphatidyl Serine
This is the brain cell's building block that regulates the cell's flow of oxygen and nutrients. Besides, it allows the transmission of brain chemicals, modulates the cross-brain circulation of the communication, creates new neurons, and enhances learning, mood, and attention span.
Acetyl-L-Carnitine
Taking this amino acid might make nerves healthier in many ways, and also supports improving memory. It plays a vital part in energy production by boosting the transportation of fatty acids. It fortifies the action of nerve growth factors, thus enhancing nerve growth. What is more, it might improve mental function in people with poor brain function because of liver failure.
How does NuBrain work? Is it safe?
This supplement contains seven active ingredients and is delivered in vegetarian capsules. The formula is non-GMO, gluten-free, dairy-free, and vegan friendly. There are no artificial preservatives or synthetic additives as well. Importantly, it is made in an FDA-registered facility and certified by HACCP and GMP.
Most customers report positive improvements in cognitive abilities after taking NuBrain at a particular time. With the regular two-capsule dose in weeks, some claim that their mental improvement is generally apparent. And if they consistently take it for at least 3 months, they might experience the strongest benefit.
Many customers posted NuBrain reviews on Amazon. Read these reviews, as they are necessary to help you decide whether you should take this product or not.
Amazon's opinion on this one is as follows:
According to Amanda Torres
"This helps us stay on top of the game! My husband and I chose this NuBrain for our brain health and got awesome results. Not only do we feel sharper focus and recall, but we are also more motivated and energized to work. It really does what it says of boosting mental performance and focus. We think it would help a lot of people with their performance at work and in life."
According to Mark Braun
"This is a blend of stuff, all safe and all aimed at improving brain and alertness function, so it MAY be working as I'm here and writing well: ginko, St John's wart, vitamin B6, some blended herbs. So far, so good; I rely on ginko for every-other-day supplements. I like these and a few weeks in, I feel alert and fine!"
According to Eric B. Borgma
"Okay, so I can't say I've seen any difference in my mental abilities after using this NuBrain – Support Brain Health & Brain Functions stuff. I can really only comment on how these things go down when swallowed and whether they cause stomach upset. So far, they go down easily enough, only once did I have a hard time swallowing them and I had to drink extra water. And they have not caused any noticeable stomach problems for me. I have a pretty sensitive stomach which can get upset at the drop of a hat. So in that respect these work fine."
Final Verdict
Although NuBrain is a non-prescription supplement, it is not intended for use by persons under the age of 18. Besides, the effect might vary from person to person. But overall, this product might deliver a reasonable solution to support brain functions and keep your brain nourished to stay healthy and strong.
Hopefully, this review has been able to clear all your questions regarding this nootropic supplement. And if you are interested in buying it, we highly recommend you visit the official website to get the best price.
Reviewed by by Erika Gina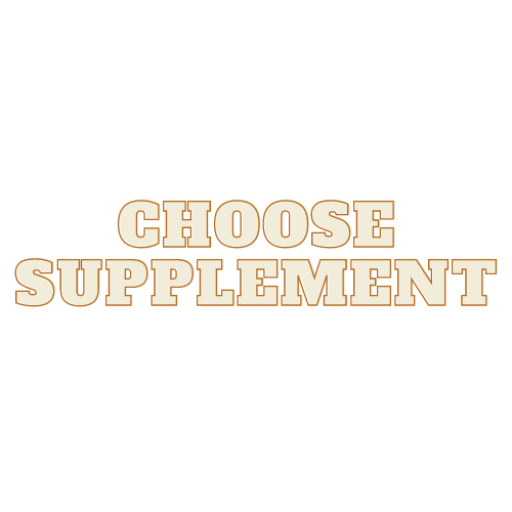 Hi there! My name is Erika Gina, and I am the author of Choose Supplement, a website dedicated to helping people achieve their height goals naturally and effectively. With over 10 years of experience as a height increase expert, I have helped countless individuals increase their height through diet, exercise, and lifestyle changes.
My passion for this field stems from my own struggles with being short, and I am committed to sharing my knowledge and experience to help others overcome similar challenges. On my website, you will find a wealth of information and resources, including tips, exercises, and product reviews, all designed to help you grow taller and improve your confidence and overall well-being. I am excited to be a part of your height journey and look forward to supporting you every step of the way.
Name: Erika Gina
Address: 2949 Virtual Way, Vancouver, BC V5M 4X3, Canada
Email: erikagina.author@choosesupplement.com