Let's look into our detailed Stonehenge Health Dynamic Brain supplement review to see the truth behind this nootropic! Does it really support your memory, focus, clarity, and mental energy? And if there are any better alternatives out there on the market?
Well, we will mainly focus on the ingredients, but you also find out side effects, safety as well as how these pills affect your brain health.
No time for hesitation! Here we come!
What is Stonehenge Health Dynamic Brain Supplement?
Stonehenge Health Dynamic Brain is a popular brain supplement that is sold on Amazon as well as the official Stonehenge Health website.
With 60 veggie capsules per bottle, Dynamic Brain is tailored to:
Improve memory
Enhance focus
Boost mood and mental energy
The name tells you about what this product is, and who it is for. It is mainly for those who need to support their brain functioning in order to enjoy a healthy and productive life. This is suitable for older people, but also young and ambitious adults.
Dynamic Brain features an entirely natural OTC formula, containing various vitamins, minerals, herbs, and plant extracts. You do not need to worry about chemicals, synthetic ingredients, or other fillers that might cause issues.
The recommended dosage is to take two capsules daily. And for the best results, you should consume them 20-30 minutes before a meal and with a full glass of water.
Stonehenge Health Dynamic Brain Supplement ingredients
As you can see, the majority of the "potent" ingredients are found in a proprietary blend. Meanwhile, other components like vitamin E or calcium are clearer. But the problem is that some are not part of the brain-boosting blend.
So, does this formula help you stay focused?
We will go through the key components that Dynamic Brain highlights to see how effective they are for brain health.
Choline
Choline is a common nootropic in most brain supplements and is good for brain health. It is a molecule that develops into acetylcholine after being absorbed, known as the brain's learning neurotransmitter. Also, it helps protect the brain from Alzheimer's by lowering homocysteine and the number of microglia cells [1].
Citicoline (CDP-Choline) is most effective for cognitive function and brain health, but Dynamic Health uses Choline Bitartrate. So, it might not effectively enter the blood-brain barrier to provide its benefits as you expect.
DHA
DHA is one of the major omega-3s that the body needs to function. It is mainly used to lower your high cholesterol levels and improve your thinking skills and memory. It also plays a vital role in the development of your nerve and eye tissues [2].
Huperzine A
Huperzine A has been claimed to enhance memory and cognitive function in those with Alzheimer's and dementia. But long-term use might result in a tolerance, which could make the ingredient ineffective. Not only that, some side effects can be linked to Huperzine A [3].
Phosphatidylserine
Phosphatidylserine makes up 15% of the fats in your brain to improve dopamine and neurotransmitter acetylcholine. Also, it helps increase the Nerve Growth Factor to boost brain cell creation, repair, and maintenance. But there is no guarantee that you can get enough 100 mg of phosphatidylserine since it is within a proprietary blend.
Bacopa Extract
This herb has a powerful connection to learning and memory retention. A study pointed out that taking a bacopa supplement in adults 55 and older helps lower the amount of oxidative stress, protects the brain from inflammation and improves life satisfaction [4].
GABA
GABA is a crucial neurotransmitter in the body that might help lower anxiety and boost mood [5].
B vitamins
These water-soluble vitamins seem to be necessary for proper brain function. If lacking B vitamins, it might lead to a negative effect on cognitive abilities [6].
How does Stonehenge Health Dynamic Brain Supplement work?
All the different ingredients in Dynamic Brain work together to strengthen your brain's performance. This supplement also includes essential amino acids and minerals that work as neuroprotective agents to recover or regenerate the nervous system. What is more, it comes with antioxidants that help stimulate the synthesis of neurotransmitters and communicate between the muscles and neurons.
But again, nearly all of the active and potent ingredients in Dynamic Brain are part of a proprietary blend. Since we do not know how much of each component we are getting, it is hard to know how effective it really is.
So, what do customers think?
On Amazon, Dynamic Brain has a rating of 3.9/5 stars over 5,334 reviews. Most happy users say that it has made them more focused on their work, better memory retention, and cleared their post-COVID brain fog. As with any product, you also see some negative reviews. Most state that it is either expensive or does not work. As mentioned early, it is possible due to the proprietary blend. Perhaps, the individual doses of some ingredients are not enough to deliver a noticeable effect.
Pros and Cons
Pros
The product has a good range of vitamins and minerals.
It is non-GMO, gluten-free, vegan-friendly, antibiotic-free, and lactose-free.
It delivers great discounts on bulk purchases.
It offers a money-back guarantee.
The ingredients are sourced from a GMP-certified facility.
Cons
The proprietary blend hides some key dosage facts.
The price is expensive.
There might be side effects because of some ingredients.
Manufacturing quality
All the supplements of Stonehenge Health, including Dynamic Brain, are made in the USA and an FDA and GMP-certified facility. The manufacturer claims they follow the strict regulations set for all the products.
Where can I purchase Stonehenge Health Dynamic Brain Supplement?
The best place to buy Dynamic Brain is on the Stonehenge Health website. You also find them on Amazon, Walmart, Walgreens, and CVS. But buying on their website ensures you get a legit product as well as discounts and free shipping.
The price to buy this supplement is as follows:
1 bottle of 60 capsules costs $49.95.
If you buy 3 bottles, you will get each bottle for $43.99.
Purchasing 6 bottles will bring the cost down to $37.99.
Wonderfully, if you subscribe and save, you might save between 18% and 40% OFF.
In conclusion
Stonehenge Health Dynamic Brain has an impressive list of ingredients that are gluten-free and non-GMO. While some claim some effectiveness, others said that they experienced nothing. Remember that everybody is different, and its results might vary. That is why we would suggest discussing it with your doctor as well as possibly looking for some related supplements of the same kind. Read the top 10 best brain health supplements if you want to know more.
Generally speaking, is it what you are looking for? Leave your comments below!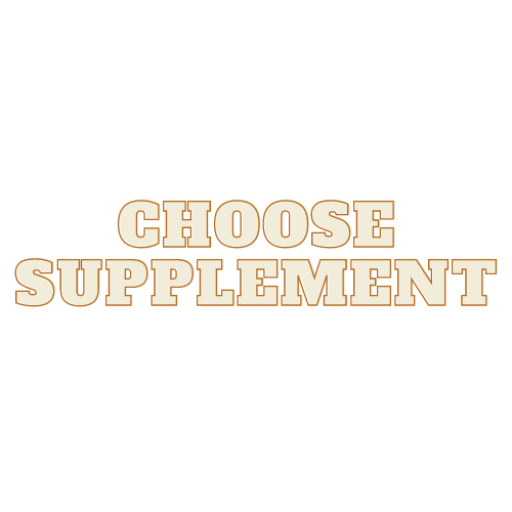 Hi there! My name is Erika Gina, and I am the author of Choose Supplement, a website dedicated to helping people achieve their height goals naturally and effectively. With over 10 years of experience as a height increase expert, I have helped countless individuals increase their height through diet, exercise, and lifestyle changes.
My passion for this field stems from my own struggles with being short, and I am committed to sharing my knowledge and experience to help others overcome similar challenges. On my website, you will find a wealth of information and resources, including tips, exercises, and product reviews, all designed to help you grow taller and improve your confidence and overall well-being. I am excited to be a part of your height journey and look forward to supporting you every step of the way.
Name: Erika Gina
Address: 2949 Virtual Way, Vancouver, BC V5M 4X3, Canada
Email: erikagina.author@choosesupplement.com