Incorporating a hair growth vitamin into your daily routine is crucial to address any nutrient deficiencies and promote scalp and hair health from within. Today, we would like to introduce an honest review of Hair Xtra, a premium supplement containing a blend of essential vitamins and nutrients that help maintain healthy hair.
So, what are you waiting for? Keep reading to discover everything you need to know about it.
What is Hair Xtra?
Hair Xtra is a vegan supplement for strong and healthy hair. Made by NuBest, a popular and premium supplement company, this one is designed with key ingredients to deliver a flair of good hair for men and women.
More on the brand – NuBest
NuBest is a wellness brand that concentrates on giving users solutions to their most common issues. With bio-optimized and premium ingredients, you may feel great about your choice to select NuBest products. NuBest is also "obsessed with quality" when it comes to its supplements. It takes great care to ensure that the supplement is natural, effective, and powerful.
Your health and safety are principal, which is why you can expect every NuBest product, including Hair Xtra, to be:
Non-GMO
Gluten-free, dairy-free, and soy-free
Made in the U.S. and an FDA-registered facility
What are the benefits, and how does Hair Xtra work?
Taking Hair Xtra supplement is formulated to support the overall health of your hair. Below are some main benefits that this product supposes to deliver:
Improve hair growth and regrowth
Enhance strong and thick hair
Help decrease hair loss and thinning
Boost scalp health and hair wellness
This product has essential vitamins, minerals, amino acids, and other needed nutrients. In fact, most of them are included in healthy foods you eat. But the issue is that your body cannot absorb all nutrients. Also, it takes time and effort to find the healthiest products, and they might cost much.
Hair Xtra is an affordable solution to these issues. Since its ingredients have the best bioavailability, you do not have to waste much time searching for healthy foods. Everything you need for strong hair and scalp health might be in this small bottle.
What is inside this Hair Xtra?
Hair Xtra has 18 ingredients and a proprietary blend that could benefit your hair growth goals. Now, let's focus on some of the top performers the manufacturer added to this formula.
Biotin
This water-soluble vitamin is a part of the vitamin B family, and it is necessary to stimulate and improve hair growth. Why? It is because lacking biotin might affect the production of keratin, which plays a vital role in improving new hair growth. So, a deficiency of biotin might lead to hair loss and thinning [1].
B-vitamins
Hair Xtra also added other B-vitamins into its formula, which help improve hair follicle cells and stimulate healthy hair growth.
Zinc and selenium
Zinc is necessary for hair tissue growth and repair. Also, it maintains the oil glands surrounding follicles working properly. Meanwhile, selenium plays a critical role in producing thyroid hormones for regulating hair growth and dealing with dandruff issues.
L-Lysine
This amino acid is remarkably responsible for hair health, giving hair its volume and shape.
Vitamin E
Since this vitamin is rich in antioxidants, it is easy to kill free radicals and decrease oxidative stress in the scalp and hair. A study pointed out that adding vitamin E helps healthy adults have great hair growth [2].
In addition to these above-mentioned ingredients, Hair Xtra also contains:
Vitamin A, vitamin C, and vitamin D3
Choline
Calcium and manganese
Black pepper extract
Vegan MSM, horsetail, alpha lipoic acid, hyaluronic acid, and para amino benzoic acid
Overall, this formula presents an advanced blend of components that might promote hair growth and repair effectively.
How to take it?
The suggested dosage is two capsules daily, preferably with a meal. If you have a sensitive constitution, you should take one in the morning with a meal.
When consuming it, you need to focus on a healthy diet and try to work out for at least 30 minutes daily. Having the proper nutrition might stimulate hair health while exercising could enhance the circulation of your scalp. Also, we suggest you reduce hair coloring and styling to avoid damaging your current hair and prevent your hair goals.
Cost and where to purchase it?
Hair Xtra costs $28.89 per bottle from NuBest's official website, which is the best place to buy any NuBest supplements. When ordering here, you will get many discounts, promotions, a money-back guarantee, and so on. Also, you find it on other online shopping sites, like Amazon, eBay, etc.
People also ask
How long before I see any results with Hair Xtra?
Each person is different and may experience various levels of growth with this supplement. It may take a couple of months to get longer, thicker, and fuller hair. Note that there is no chance your hair might grow fast overnight because your body needs time to absorb nutrients.
Who should use Hair Xtra?
This supplement is meant for all women and men who want stronger, thicker, and longer hair with more volume. It is also suitable for those who have experienced hair loss and thinning.
Is it safe during pregnancy?
It is best not to consume this supplement during pregnancy or breastfeeding. But the manufacturer suggests that you can consult your doctor and discuss it with them before deciding.
Is its formula safe for daily use?
There are little to no side effects from the components in the Hair Xtra supplement because most of them are found in nature and free of chemicals. Some might experience side effects if they are allergic to certain ingredients, but overall it is safe for most people. In case you have any doubts or specific health conditions, you should check with your doctor.
Is it vegan-friendly?
Yes, it is. Also, it is GMO-free, dairy-free, and soy-free.
In a word
Hair Xtra is a hair growth supplement made to support fuller, thicker, and stronger hair. It might aid natural hair growth by giving the hair follicles with necessary nutrients. Also, it delivers a money-back guarantee within 30-days of purchase when you make an order at nubest.com.
If you are going to try a vitamin for hair growth, you should consider this one. But do not forget to discuss it with your doctor to get medical approval first.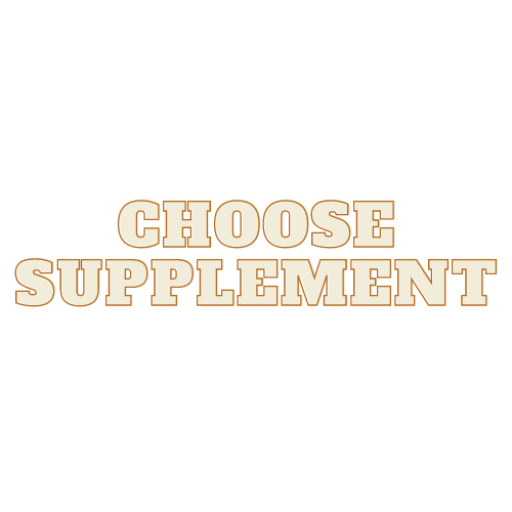 Hi there! My name is Erika Gina, and I am the author of Choose Supplement, a website dedicated to helping people achieve their height goals naturally and effectively. With over 10 years of experience as a height increase expert, I have helped countless individuals increase their height through diet, exercise, and lifestyle changes.
My passion for this field stems from my own struggles with being short, and I am committed to sharing my knowledge and experience to help others overcome similar challenges. On my website, you will find a wealth of information and resources, including tips, exercises, and product reviews, all designed to help you grow taller and improve your confidence and overall well-being. I am excited to be a part of your height journey and look forward to supporting you every step of the way.
Name: Erika Gina
Address: 2949 Virtual Way, Vancouver, BC V5M 4X3, Canada
Email: erikagina.author@choosesupplement.com