Looking for the best vitamins and multivitamins for men?
If you're looking to fill any nutrient gaps and benefit from essential vitamins and minerals, a high-quality multivitamin can be a great option. For men, multivitamins can support overall health, boost the immune system, reduce stress and anxiety, and increase energy levels.
To make things easier for you, we've compiled a list of the top 10 products currently available on the market. All you have to do is choose your favorite, follow the recommended dosage, and enjoy its benefits.
Here are the 10 best vitamins and multivitamins for men:
NuBest Men's Multi
NuBest Men's Multi is a new product to hit the market, developed by NuBest Inc., a premium supplement company specializing in health and beauty products.
It was designed mainly for men who want to be on the top of their game. That is exactly what this multi does because it contains over 30 different high-quality ingredients that all work together to aid optimal performance. You will get essentials such as B-vitamins for energy production, vitamin E for all-around support, vitamin D for bone health, zinc for immune health, etc. Moreover, this multivitamin features three different proprietary blends to improve stamina, and physical and mental energy, and increase overall health and wellbeing.
NuBest Men's Multi is gluten-free and totally free from major allergens. They are also vegan-friendly and made in the USA to ensure high quality.
Pros
Includes a wide range of needed ingredients to support health and wellbeing

No iron included

The cleanest and most transparent label on the list

High potency and quick absorption

Vegan-friendly and gluten-free
Cons
Centrum Multivitamin for Men
Our second top spot has to go to Centrum Multivitamin for Men, developed and produced by Centrum. This multipurpose supplement is formulated to support energy, metabolism, immunity, and muscle function. It contains B-vitamins, which support the body breaking down proteins, carbohydrates, and fats as well as boost daily energy and lower the risk of stroke and heart disease. It also contains a high level of vitamin D, which is vital for building strong bones and muscles. Best of all, this supplement is non-GMO, gluten-free, and has no artificial sweeteners. For best results, you are suggested to take one tablet a day with food.
Pros
Contains a high level of vitamin D (1,000 IU)

Comes with a smooth-coated tablet

Non-GMO and gluten-free

1-capsule dose
Cons
One a Day Men's Multivitamin
One a Day has long stood as a popular multivitamin brand, and for good reasons. Its products are well-researched, well-reviewed, and guaranteed to give all the necessary nutrients you need to live a healthy and filling life. The same also goes for One a Day Men's Multivitamin.
This product is specially formulated to aid heart health, physical energy, muscle function, and blood pressure. Each tablet includes 100% or more of the daily values of vitamin A, vitamin C, vitamin D, vitamin E, vitamin K, Calcium, Zinc, Magnesium, Lycopene, and so on. There are also a large amount of B-vitamins and pantothenic acid, which support the body's cell and blood health and transfer food into energy.
One a Day Men's Multivitamin is one of the easiest products to find. You can purchase it at any supplement store, pharmacy, or grocery store, or look for it online at Amazon.
Pros
Improve formula to support men's health

No artificial colors

Affordable price for a big bottle

1-capsule dose
Cons
GNC Mega Men Multivitamin for Men
Next up on our list, we will give the number four spot to GNC Mega Men Multivitamin. This product helps assist the immune and cardiovascular system, boosts colon health, and prevents oxidative stress. According to GNC, the formula here is clinically tested and guarantees a steady release of nutrients.
The Mega Men is supposed to pass over 100 quality checks before being sold widely. Moreover, it offers at least 100% of the daily suggested intake for up to 20 vitamins and minerals. What is more, it boasts effective antioxidants, such as lycopene, zeaxanthin, alpha-lipoic acid, l-arginine, and l-glutamine, which aid athletic performance and cardiovascular health. Especially, this multivitamin is made with stevia and natural flavors and includes no extra sugar or artificial sweeteners.
Pros
Clinically-studied formula

Loaded with good antioxidants

Lab-tested and certified

Natural flavors
Cons
2-caplet dose

Slightly-large caplet, but easy to swallow
Swisse Men's Ultivite Multivitamin
In the number five spot, we had to mention Swisse Men's Ultivite Multivitamin. This comprehensive product is tailored for men's nutritional demands and is a perfect choice for those who need to bridge nutritional gaps and improve a busy and active lifestyle. It features an advanced formula that includes over 50 vitamins, minerals, antioxidants, and herbs that aid with energy production, immune health, and healthy muscle function. Although there is no extra gluten, lactose, egg, yeast, or artificial flavors, it contains soya beans. For best results, you are recommended to take one tablet per day, during, or instantly after a meal.
Pros
Included a broad spectrum of nutrients

Improved formula for overall health and wellbeing

Made in Australia

1-tablet dose
Cons
Quite expensive

Included soy
Nature Made Multivitamin For Him with No Iron
Nature Made is one of the popular brands in the multivitamin market. It has had over 50 years of experience and manufactured all its products in the USA. Importantly, this brand is verified by the U.S. Pharmacopeia, which means this product has satisfied quality and safety standards set by FDA.
Multi for Him is specially formulated to aid men's health with a great blend of 22 key nutrients. With only a single tablet taken daily, your body will get necessary vitamins and minerals, like vitamin C, vitamin D3, niacin, biotin, magnesium, zinc, copper, and so on. The formula is gluten-free and does not consist of any artificial flavors or colors. Since it is affordably priced and only requires one tablet daily, it is a cost-effective option for many products on this list.
Pros
22 key nutrients without iron

Gluten-free

Third-party tested

Affordably priced

1-tablet dose
Cons
Kirkland Signature Men 50+ Multivitamin
Men over the age of 50 have different nutritional demands than those in their 30s, for instance. And if you need a multivitamin supplement that understands you, we recommend Kirkland Signature Men 50+ Multivitamin.
With this product, you no longer have to take separate supplements for filling the nutritional gaps. Everything is done for you, and you just ensure you are taking one tablet daily and consistently. We like it because it offers 365 tablets per bottle (enough for a whole year). Also, its formula contains 25 first-class minerals and vitamins that support men's metabolism, muscle mass, and immune health.
Pros
The best multi for men 50+

Featuring key nutrients

Vegan-friendly

Good price for a year of use
Cons
Rainbow Light Men's One Multivitamin
Rainbow Light Men's One features an amazing superfood blend designed to improve brain, bone health, and immunity.
What makes this product different is its organic rainbow superfoods blend with probiotics, including spirulina, broccoli, spinach, beetroot, and kale, alongside carrot, blackberry, cranberry, and blueberry. And if that is not enough, you can get lycopene, chlorella and green tea extract, plus a broad spectrum of vitamins and minerals.
As we found, about a third of the components are great for improving immunity and keeping you from getting sick with ease. Importantly, it is free from gluten, wheat, egg, fish, milk, and peanuts, making it ideal for vegans.
Pros
Impressive superfood blend

Helpful probiotics and digestive enzymes

High potency

Quick absorption

Non-GMO and vegetarian

1-tablet dose
Cons
Slightly expensive for some

Too much vitamin B2, making urine so neon yellow
Optimum Nutrition Opti-Men
Known as a multivitamin for active men, Opti-Men is loaded with over 75 ingredients spreading across four different blends. Notable additions are free-form amino acids, botanical extracts, and a bunch of vitamins for energy. While amino acids help build proteins for stronger muscles, the Phyto blend offers all the essential compounds to keep skin, hair, and nails healthy.
In fact, there is nothing that particularly stands out with this product other than the impressive list of ingredients. It is a solid and ideal supplement for guys of all ages and might give them a leg up on their bone and muscle health, immune health, and energy levels when they age.
Pros
An impressive list of over 70 ingredients

Ideal for active men

High potency

Small size and easy to swallow
Cons
3-tablet dose

Contains soy
MuscleTech Platinum Multivitamin
The last product we wanted to share on this list is MuscleTech Platinum Multivitamin. Compared to the products above, this one has some of the highest concentrations of needed vitamins, helping you recover vacant vitamin levels in no time. It is made to satisfy and surpass daily requirements for active men to improve their immunity and overall health. It also features two unique blends, including amino support matrix and herbal matrix, which support stronger muscles and bones. And the good thing is that you can buy it at your local GNC or Amazon, Walmart, or any supplement store.
Pros
Ideal for men who workout

Included amino acids

High potency

Affordably priced
Cons
3-tablet dose

Contains soy and sulfite
We hope you enjoyed the list of the 10 best vitamins and multivitamins for men mentioned above. Remember that no matter what age you are, meeting the body's nutritional requirements is needed for optimal health and long-term wellness. Talk to your doctor before taking any multivitamin, do your research to find a high-quality formula, and choose a brand you can trust.
What is your favorite product? Leave a name below!
Reviewed by by Erika Gina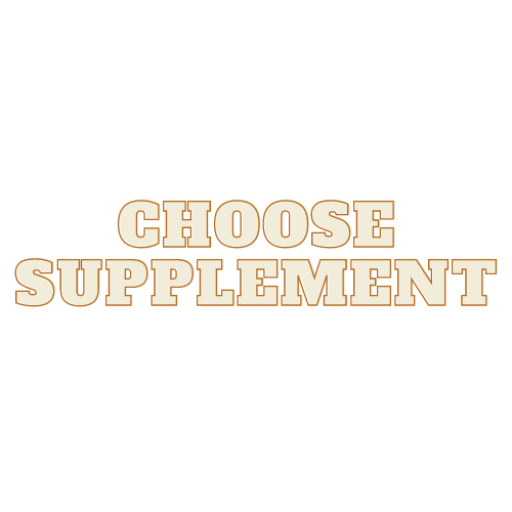 Hi there! My name is Erika Gina, and I am the author of Choose Supplement, a website dedicated to helping people achieve their height goals naturally and effectively. With over 10 years of experience as a height increase expert, I have helped countless individuals increase their height through diet, exercise, and lifestyle changes.
My passion for this field stems from my own struggles with being short, and I am committed to sharing my knowledge and experience to help others overcome similar challenges. On my website, you will find a wealth of information and resources, including tips, exercises, and product reviews, all designed to help you grow taller and improve your confidence and overall well-being. I am excited to be a part of your height journey and look forward to supporting you every step of the way.
Name: Erika Gina
Address: 2949 Virtual Way, Vancouver, BC V5M 4X3, Canada
Email: erikagina.author@choosesupplement.com