In this review, we'll explore the effectiveness of GlucoJazz, a newly launched dietary supplement that aims to promote healthy blood sugar levels and other health benefits. Read on to discover whether this supplement lives up to its claims and can help you achieve better overall health and well-being.
Have a glance at GlucoJazz
GlucoJazz is an all-in-one glucose dietary supplement that might assist healthy blood glucose levels. The advanced blend of this product is specifically chosen with over 20 vitamins, minerals, and botanicals for their glucose-regulating properties.
The manufacturer claims that the formula is made in an FDA-registered facility, which means you do not have to worry about its quality.
Who should use GlucoJazz?
In fact, anyone can use this supplement.
But it is advisable for children below 18 or pregnant women and nursing mothers to avoid taking it without consulting their doctor. Also, if you have been diagnosed with a medical condition, you need to talk to your doctor first.
Ingredients used in GlucoJazz – Does science back it?
That said, GlucoJazz has not delivered any scientific data about the health benefits that this product offers. But there is some third-party evidence that points out that taking it might help regulate blood sugar levels. Also, this may help the heart system function better and thus guarantee overall health.
Chromium plays a vital role in maintaining the body's natural hormones and blood sugar levels. It is also efficient in lowering abdominal fat which might support metabolism [1]. Diabetic people who are weak in chromium can consider taking chromium supplements in addition to their regular diet to keep optimal blood sugar.
Biotin, also called vitamin B7, is another vital element that is included in GlucoJazz. It might help the metabolism of proteins, lipids, and carbohydrates, thereby enhancing food conversion into energy. Also, this nutrient supports insulin synthesis to promise a healthy blood sugar level [2, 3].
Licorice is one of the natural ingredients that has been shown to help control blood sugar levels. It has been used for centuries because of its potential anti-diabetic and anti-inflammatory qualities to support glucose metabolism and maintain overall health as well [4].
Cinnamon, like Licorice, has positive effects on lipid and blood sugar levels in those who have type I diabetes [5]. In another study, cinnamon has helped people with type II diabetes [6].
Besides these ingredients, there are other necessary elements present in GlucoJazz that assist glucose absorption and transport to enhance energy levels. For instance, Alpha Lipoic Acid is a sulfur-containing compound that lowers inflammation and blood sugar levels in the body. While magnesium has a high antioxidant content to control blood sugar levels, zinc has been shown to lower fasting blood glucose.
Also featuring super antioxidants like vitamin C, vitamin E, and ashwagandha, consuming GlucoJazz might help neutralize free radicals in the body to facilitate immunity. Plus, the appearance of banana extract and bitter melon is necessary to assist a healthy heart and overall well-being.
Overall, it can safely be said that this supplement has a huge range of natural elements that might help one regulate blood sugar levels. But one issue is that it lacks dosage information for its herbal blend. It is not clear how much cinnamon extract or licorice extracts had been used.
Is GlucoJazz safe?
Since the formula of GlucoJazz is made from plant-based herbs, extracts, vitamins, minerals, and essential nutrients, it is safe and might give no side effects on the body. That said, these ingredients are well-combined to deliver the best to the body.
Some common side effects are caused by the incorrect use of the supplement. Another reason is that if you are allergic to any ingredients, you might suffer from an allergic reaction. Although no severe side effects have been reported, if you overdose on it, you might notice symptoms like nausea or fatigue.
So, how about dosage and safety tips?
The recommended dosage is two capsules daily. Take one capsule twice per day about 30 minutes before meals and with a cup of water.
Although the manufacturer does not suggest when you might see the results, if you want to experience any significant improvement, make sure to eat well, get active, and take GlucoJazz consistently for at least three months. Also, you should pay attention to some safety tips to keep yourself and others safe when using this supplement.
Store the bottle in a cool and dry place, properly sealed.
Keep away from children.
Stick to the dosage given by the manufacturer or your doctor.
Seek medical advice before using the product.
Make sure to buy GlucoJazz from a trusted and certified seller.
Where can I buy it?
GlucoJazz dietary supplement is available on the NuBest website. One bottle contains 60 capsules and costs $28.89, and it is sufficient for a month's use. If you are ordering here, you will also receive bonus items, like:
15% OFF for the first-time purchase
15% OFF if you subscribe and save
Free shipping in the U.S.
30-day money-back guarantee
And more other promotions
This product is also for sale on other popular shopping websites, like Amazon, eBay, etc. So, feel free to make an order whenever you want.
To sum up – Is GlucoJazz worth buying?
GlucoJazz is a natural supplement that might help support healthy blood sugar levels for adults of all ages to feel great and live better.
But remember that it is not a magic formula. You need to create a plan with your doctor to stay active, eat healthily, and live well for optimal results. And adding this supplement might help you feel better faster.
Is it worth buying?
Our conclusion will not be the only deciding factor. Importantly, you need to decide on your current situation and take action accordingly. The product is not intended to cure or treat diabetes, yet only to promote levels of blood sugar in the body. That means if you are suffering from a severe case of diabetes, you need to take medication post consultation with your doctor instead of only taking a supplement.
So, if you need some support for healthy glucose metabolism, overall energy levels, heart health, and beyond, GlucoJazz might be of help, and you should buy it upon consultation with your doctor.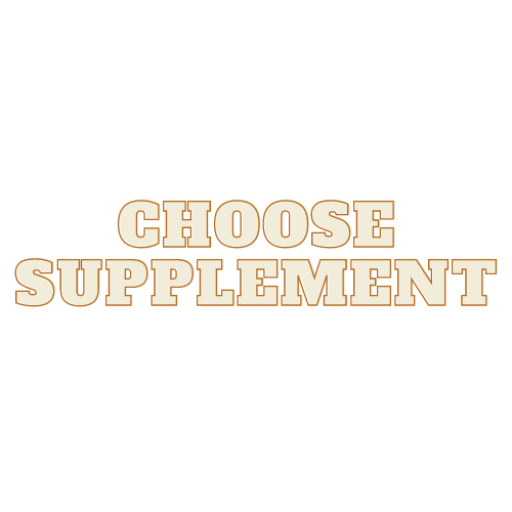 Hi there! My name is Erika Gina, and I am the author of Choose Supplement, a website dedicated to helping people achieve their height goals naturally and effectively. With over 10 years of experience as a height increase expert, I have helped countless individuals increase their height through diet, exercise, and lifestyle changes.
My passion for this field stems from my own struggles with being short, and I am committed to sharing my knowledge and experience to help others overcome similar challenges. On my website, you will find a wealth of information and resources, including tips, exercises, and product reviews, all designed to help you grow taller and improve your confidence and overall well-being. I am excited to be a part of your height journey and look forward to supporting you every step of the way.
Name: Erika Gina
Address: 2949 Virtual Way, Vancouver, BC V5M 4X3, Canada
Email: erikagina.author@choosesupplement.com