If you're a busy follower of the keto diet and are on the hunt for the best supplements to support your ketosis goals even when life gets in the way, you might have heard of Keto Chow. This meal replacement claims to provide complete nutrition and is ideal for those who are always on the go. As we have personally tried this product, we're here to share our Keto Chow review and give you a detailed account of our experience.
What is Keto Chow?
Packed with energy-giving electrolytes, rich in protein, and stocked with the right balance of nutrients, Keto Chow is a balanced keto meal replacement that's designed to fit into a busy lifestyle. It's a drink mix that quickly and easily makes a complete food plan.
So, rather than finding yourself  scanning the street with wandering eyes, just one scoop is an entirely perfect meal that you can take with you anywhere.
Isn't that the funny thing about this lifestyle? Unlike most diets, the hardest part isn't eating the food; it's finding the time to buy, prepare, and eat the right quantity of everything.
What are the Ingredients?
If you're into the whole lifestyle, you know that your goal is high fat, moderate protein, and low carbs. One good thing about KetoChow is that it delivers a perfect balance of carbs to protein (6.5g to 25.8g respectively).
We also like the fact that it's designed well. Each serving delivers 1/3rd of your daily intake of vitamins and electrolytes. The only downside in our opinion is the fact that you need to add fats to get a proper meal, though that could be a plus (we explain how in the next section).
A look at the label reveals a who's who of nutrients:
Electrolytes (sodium, calcium, magnesium, potassium): Keto Chow is made a with a full dose of important electrolytes, so you'll have extra energy throughout the day. They also help to fight flu.
​Vitamins A, B, C, and D: We liked that you could basically spell the alphabet with the vitamins provided.
Protein: This food replacement goes beefy on the protein. One potential drawback is that whey protein can cause gut problems if you're intolerant. If so, consider just getting a base.
Cons: Heavy on the whey protein, so could cause issues. Also, no fat.
Why No Fat Can Actually Be a Good Thing
We know what you're thinking: wait, a keto supplement with no fat? Are you sure you know what you're talking about?
Yes, we do.
Think of it this way—not everyone's caloric intake is the same. Not everyone adheres to standard food plans. That's why some shakes can limit your weight loss options.
Keto Chow is meant to be mixed with your fat source (heavy cream is recommended). Why? So you can control your calories. Want to eat an 800-calorie meal? Put some cream in. Want to go Arnold on everyone and add 2,000? Hasta la vista!
It's up to you.
So yeah, in general, we would rather have the more convenient option of fat inside the powder. However, for some dieters, this is a big plus.
What We Liked:
​Actually tastes good
​1/3rd of your daily nutrition in each serving
Tons of nutrients
​Packed with electrolytes
What Could Have Been Better:
​No fat (unless you like complete caloric control)
​Has to sit at least 30 minutes (preferably overnight)
​No fat (unless you like complete caloric control)
​Has to sit at least 30 minutes (preferably overnight)
Does Keto Chow Actually Work?
After trying it out for ourselves, we'd answer the question "does Keto Chow work" with a YES, in multiple ways.
First, does it deliver on being a convenient food replacement that helps busy dieters stay in ketosis and get a balanced meal without any extra work?
Absolutely.
We just mixed a scoop in with some heavy creamer and water, kept it overnight (the downside is you can't consume it immediately. You have to plan), and took it with us. We're always in a rush in the morning, so it's hard to imagine life without a convenient food shake.
Where it stood out over competitors was in two places: quality ingredients and taste. The only thing longer than the list of flavors is the list of vitamins and minerals.
Unlike most shakes that either don't deliver on the nutrients or taste like chalk mixed with old coffee, Keto Chow is a complete meal that tastes like cookies and of course, cream (other flavors include mocha, chocolate peanut butter, and 5 other great flavors).
Also, we didn't achieve any miracle results in the gym, but we felt positive effects on our energy levels. And the protein-packed formula helped us feel fuller for longer (if you love to eat, this can help you lose weight).
We hope this Keto Chow review helped. We were a bit hesitant to buy since there are so many meal replacements on the market. But after trying it, we were shocked. If you're looking for a delicious food replacement that makes your life a lot easier and provides a well-balanced food on the go, Keto Chow is worth a try.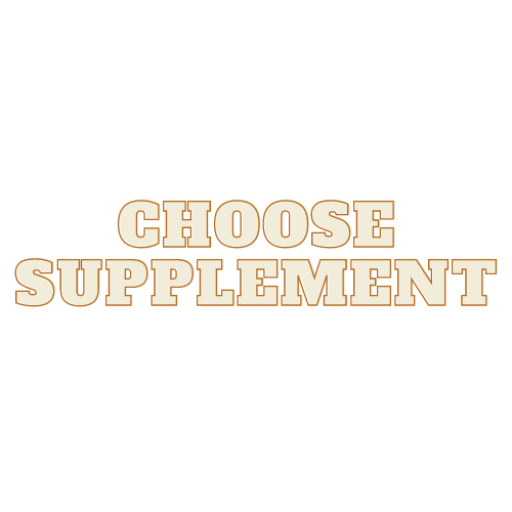 Hi there! My name is Erika Gina, and I am the author of Choose Supplement, a website dedicated to helping people achieve their height goals naturally and effectively. With over 10 years of experience as a height increase expert, I have helped countless individuals increase their height through diet, exercise, and lifestyle changes.
My passion for this field stems from my own struggles with being short, and I am committed to sharing my knowledge and experience to help others overcome similar challenges. On my website, you will find a wealth of information and resources, including tips, exercises, and product reviews, all designed to help you grow taller and improve your confidence and overall well-being. I am excited to be a part of your height journey and look forward to supporting you every step of the way.
Name: Erika Gina
Address: 2949 Virtual Way, Vancouver, BC V5M 4X3, Canada
Email: erikagina.author@choosesupplement.com