A restful night's sleep is essential for maintaining optimal health and well-being. However, inadequate sleep can negatively impact your physical, mental, and emotional health. With the growing trend of sleep aids, we would like to introduce Sleep Xtra, a new supplement on the market.
Are you interested in learning more about this product? Join us as we provide a comprehensive review of Sleep Xtra.
About Sleep Xtra
Sleep Xtra supplement is designed by NuBest, a premium supplement company based in the U.S.
Alongside delivering faster sleep onset, Sleep Xtra is supposed to help you sleep through the night and wake up energized. It includes natural melatonin, herbs, and other nutrients for a good night's sleeping experience.
Since it is a product of the NuBest brand, you are guaranteed that it is manufactured in an FDA-registered facility using only high-quality ingredients.
Our thought about the formula of Sleep Xtra
Here is the formula of Sleep Xtra as it appears on the bottle.
Vitamin B6 (as Pyridoxine HCI), 3 mg
Calcium (as Calcium Carbonate), 100 mg
Magnesium (as Magnesium Oxide), 75 mg
Sleep Xtra Proprietary Blend, 850 mg, including Valerian Powder, Chamomile Powder, Passionflower Powder, L-Theanine, Hops Powder, Skullcap Powder, Organic Turmeric Powder, and Organic Ashwagandha Powder
Melatonin, 4 mg
This is a mixed formula with some excellent components which do contribute to better sleeping patterns.
A healthy dose of melatonin in Sleep Xtra is an essential sleep hormone your brain naturally produces to make you fall asleep faster [1]. If you lack melatonin production in the body, it might affect the metabolism, imbalance of the hormone, and brain function, which might result in serious health issues.
Magnesium is also necessary when it comes to sleep supplements. It is a common addition to many such products, delivering its muscle-calming and nerve effects. Lacking magnesium is often related to common sleep disorders [2]. So, adding magnesium might decrease the number of times you wake up during the night and enhance your overall sleep quality. Plus, it helps relax vascular muscle cells in the body so that you can fall asleep faster.
Sleep Xtra features a proprietary blend that aids deep and restful sleep. For instance, chamomile does have relaxing properties and it is a popular ingredient in tea. It helps users feel relaxed and calm due to its compound, apigenin [3]. Valerian plays a vital role in boosting GABA levels in the brain to produce long-lasting low-anxiety sleep; meanwhile, the passion flower helps improve deep sleep and reduce REM sleep. Aside from botanicals, this blend has L-theanine, a phenomenal sleep aid for those struggling to unwind at night.
The only issue is that the manufacturer does not show an exact dosage for the components in this blend.
How does Sleep Xtra work?
That said, Sleep Xtra delivers an advanced formula for improving different bioactivities and body systems related to sleep. It might help relax your muscles, nervous system, and mind to make you fall asleep faster and stay asleep longer. Also, it might increase tissue repair along with cell regeneration so that you can wake up feeling energized and refreshed.
You need to take two capsules for 30 minutes before bedtime and should do it daily and consistently for the best result. Also, you need to combine Sleep Xtra with a healthy bedtime routine to optimize the effects.
Try to go to bed at the same time every night.
Get enough sleep (between 7 and 8 hours each night), not any longer.
Exercise regularly, the earlier in the day the better.
Avoid alcohol and caffeine before bedtime.
Do not use smart devices for an hour before sleep.
Keep your bedroom cool and dark.
Relax before going to bed, like reading books, listening to calming music, meditating, or doing anything restful to relax your muscles and nervous system.
Side effects – Is Sleep Xtra safe for daily use?
Sleep Xtra does not seem to give any significant side effects since it contains natural ingredients. But the manufacturer does warn a couple things that you need to know before using it.
Although this supplement is ideal for adults, if you are pregnant or nursing, are using anticoagulants, or have a history of gallstones or bile duct obstruction, you should not take it for any reason. In case you have an existing medical condition or are taking any medications, you need to discuss it with your physician.
Also, you must follow the proper dosage because consuming more capsules might lead to some downfalls. For instance, melatonin overdose might cause headaches, stomach cramps, daytime sleepiness, or dizziness.
Overall, the natural formula in Sleep Xtra is likely to be safe. But if you notice any side effects, you need to cease consuming the product and seek medical attention.
FAQs
Where to buy Sleep Xtra?
Like other NuBest supplements, Sleep Xtra is available from the brand's official website and other familiar shopping sites like Amazon, eBay, and so on.
How much does it cost?
It costs $23.89 for 60 vegan capsules.
Are there any promotions?
If you buy Sleep Xtra at nubest.com, you will get discounts, sales, promotions, and a money-back guarantee.
Is Sleep Xtra vegan and gluten-free?
Yes, it is vegan and gluten-free. The ingredients used in the product are also non-GMO, dairy-free, and soy-free.
What happens if I miss a dose?
So far, there are no reported side effects. But that does not mean you might take it every other day. Make sure you take it regularly and maintain your sleep patterns daily.
How long does it take for Sleep Xtra to work?
The manufacturer supposes you should take Sleep Xtra for 30 minutes before going to bed. But since every person is different, some might fall asleep soon while some might need more. Overall, as long as you consume it consistently, the result will be promising.
In conclusion
If you have read our full Sleep Xtra review above, you will know the formula has some good points and bad ones.
It contains an ideal dose of melatonin, which is helpful in promoting deep and restful sleep. Also, it includes some botanicals, vitamins, and minerals needed for a good night's sleep. But the herbal extracts' dosages are not clearly shown, so it is hard to determine how effective they will be.
Overall, is it worth trying?
It depends on you. With an affordable price and a risk-free guarantee, it is okay to try out Sleep Xtra to improve your sleep quality. And do not forget to consult your physician first.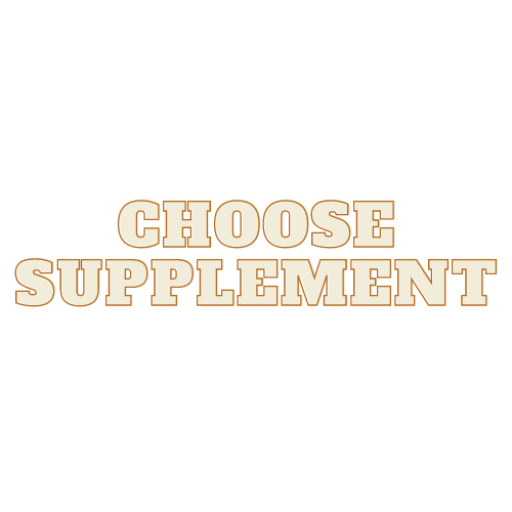 Hi there! My name is Erika Gina, and I am the author of Choose Supplement, a website dedicated to helping people achieve their height goals naturally and effectively. With over 10 years of experience as a height increase expert, I have helped countless individuals increase their height through diet, exercise, and lifestyle changes.
My passion for this field stems from my own struggles with being short, and I am committed to sharing my knowledge and experience to help others overcome similar challenges. On my website, you will find a wealth of information and resources, including tips, exercises, and product reviews, all designed to help you grow taller and improve your confidence and overall well-being. I am excited to be a part of your height journey and look forward to supporting you every step of the way.
Name: Erika Gina
Address: 2949 Virtual Way, Vancouver, BC V5M 4X3, Canada
Email: erikagina.author@choosesupplement.com