The ketogenic diet has been around for a century. For most of that time, it was little known and used strictly for medical purposes. About a decade ago, however, that all changed.
As people's lifestyles became increasingly sedentary and waistlines began expanding all over the world, the keto diet emerged from the shadows to offer hope. As more and more people got on the keto bandwagon, more and more products emerged from the shadows with it.
Many of them promising the benefits of keto without the hard work of restricting carb intake. Keto Rapid Max is just the latest in a long line of such products. But can it succeed where so many others have failed?
What is Keto Rapid Max?
Keto Rapid Max is a dietary supplement that claims to be able to deliver the user to a state of ketosis.
Science tells us the only way to produce a ketogenic state (where your body is burning fat for fuel) is by drastically restricting your intake of carb-heavy foods.
The makers of Keto Rapid Max say "Not so fast."
Their supplement can allegedly produce many keto-like side effects without the user having to restrict their carb intake to 30 or 40 grams for days at a time. But is that possible?
Let's get something out of the way right at the start: It's not possible for even the most powerful keto supplement to produce a state of ketosis if the user continues to eat their regular high carb diet. What a keto supplement might be able to do, particularly if it leverages BHB ketones, is:
Help a person on the keto diet achieve ketosis quicker
Burn fat faster and
Compensate for those times when they may exceed their daily carb limit for whatever reason
So, can Keto Rapid Max do any of those things? The ingredient list will tell us a lot.
What are the ingredients in Keto Rapid Max?
The makers of Keto Rapid Max boast their supplement contains a number of all-natural ingredients that will initiate rapid keto-style weight loss. But what are those all-powerful ingredients?
Forskolin – The primary weight loss ingredient in Rapid Max is forskolin. Forskolin has long been popular with practitioners of traditional medicine.
It's derived from the root of a particular type of mint that grows in central Asia. The thing is, there's virtually no credible evidence linking forskolin to ketosis or ketogenic diet type weight loss.
Apple cider vinegar – A few years ago a Japanese study suggested that if you loaded up lab rats with lots of acetic acid (a compound found in apple cider vinegar), they lost weight.
That caused a flood of apple cider vinegar products to hit the market. Keep this in mind though: unless you're willing to take several grams a day of pure acetic acid, you don't stand much chance of losing weight. In Keto Rapid Max, you only get a tiny dose.
Caffeine – Now we get to the real meat of the issue. Caffeine is used in many diet pills to cover up for the shortcomings of other ingredients. That seems to be the case here as well.
How to use Keto Rapid Max?
This is a basic capsule-style supplement. The manufacturer suggests you take 2 pills with water twice per day.
Because it contains caffeine, however, we'd caution against taking it too close to bed time.
Perhaps the most important thing to keep in mind is that if you don't make changes to your diet and continue to load up on carbs, Keto Rapid Max won't produce ketosis or help you lose weight.
Does Keto Rapid Max Work?
Keto Rapid Max works in a very limited way that isn't going to satisfy most people. It's never going to produce keto diet-style weight loss.
But there is a slim chance that Keto Rapid Max could enhance your low-carb diet weight loss efforts if you stick to your low-carb diet.
What it won't do is shield you from being bounced out of ketosis if you exceed your carb limit for the day the way a product like Keto Bodytone will. Nor will it initiate ketosis if you are still eating lots of carbs.
The thing to remember is that there are no shortcuts to ketosis. Like the keto flu, it's the result of restricting carbohydrate intake. There are, however, some supplements (like Keto Bodytone) that will essentially work like fuel injectors for ketosis. But Keto Rapid Max is not one of them.
Are there side effects to using Keto Rapid Max?
Because there is nothing of any consequence in Keto Rapid Max, the possibility of side effects is very limited.
You certainly aren't going to experience side effects like the keto flu because it's not going to put you into ketosis.
Perhaps the biggest side effects you have to worry about involve taking this right before going to bed. Because the caffeine might wind up keeping you awake.
Other potential side effects include a lower bank balance. Because this is one of the most expensive keto-related supplements we've encountered.
Where can I buy Keto Rapid Max?
There are a few effective keto supplements on the market, with Keto Bodytone being the one with the biggest potential upside.
But if you're convinced you just have too much money and don't want to lose weight, then you can pick up Keto Rapid Max by way of Amazon, or a slew of very shady looking secondary sights.
Or you can use the manufacturer's official link where you may get a better price.
Just do yourself a favor and read the fine print before you buy this product.
Bottom Line: Should you buy Keto Rapid Max?
We can't recommend Keto Rapid Max. And we'll tell you why. The ingredient list is extremely thin and populated by unproven items.
Also, there are no BHB ketones to be found. And on top of that, you're going to pay top dollar. For what? So you can lie awake at night with a caffeine buzz?
With that said, our own testing, as well as numerous user reviews, indicate if you are rigidly keto compliant this supplement may—repeat, may—enhance your weight loss efforts to some small degree.
But why hang your hat on ifs and maybes?
Save yourself time, money, and energy by simply picking up some Keto Bodytone instead.
You'll get the BHB ketones you need to actually lose weight, and you'll stand a great chance of achieving the enhanced results you're after.
What Are People Saying About Keto Rapid Max:
When considering a ketogenic diet supplement, it is important to take user reviews into account. Here are some Keto Rapid Max reviews we found online:
"I have already lost a few stubborn parts after a few weeks. The results are not final yet since I am still taking it." – Danny, from Washington.
"I finished one bottle of Keto Rapid Max, and I want to say that the product did not work as advertised. I don't know if I should take more than one bottle to see results or if it just doesn't work." – Elena, from Florida.
"This product is amazing. I have already lost 15lbs. I am still taking it, so I am hoping to lose more. My wife lost around 10 lbs since taking this." – Bobby, from Nashville.
As you can see, the product received mixed reviews, making it difficult to determine whether it is worth taking.
Customer Questions and Answers:
Q: How should I take Keto Rapid Max?
A: It is recommended to take 2 capsules of Keto Rapid Max per day with a full glass of water. Take them in the morning or early afternoon to avoid sleeplessness that may occur if taken in the evening. Please note that you should not take more than the recommended dosage under any circumstances.
Q: Are there any side effects of Keto Rapid Max?
A: The primary active ingredient in this supplement is forskolin, and some mild symptoms such as headaches, coughing, tremor, or stinging of the eyes may occur as a result of taking it.
Q: Can I take Keto Rapid Max if I have a health condition?
A: If you have polycystic kidney disease or take certain medications, such as beta-blockers, you should avoid taking forskolin. Whether you have a health condition or not, it is important to consult with your doctor and obtain medical approval before taking this product.
Q: Does Keto Rapid Max work?
A: According to customer reviews, Keto Rapid Max works quite well. Over 60% of Amazon reviews were very positive, while about a quarter of users reported that the product was ineffective for them.
Q: What is the money-back guarantee, return, and refund policy for Keto Rapid Max?
A: Since Keto Rapid Max is only available for purchase on Amazon, it is covered by their 30-day return policy.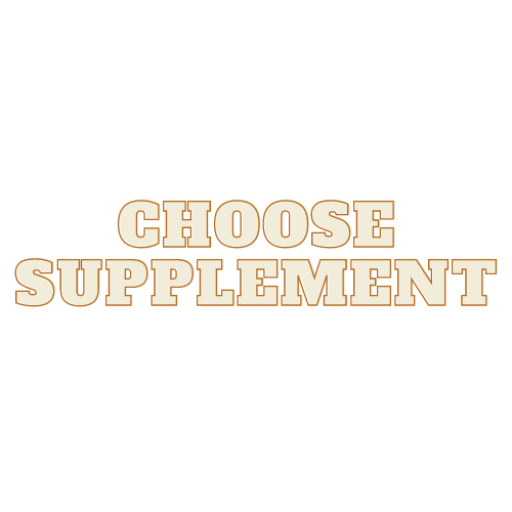 Hi there! My name is Erika Gina, and I am the author of Choose Supplement, a website dedicated to helping people achieve their height goals naturally and effectively. With over 10 years of experience as a height increase expert, I have helped countless individuals increase their height through diet, exercise, and lifestyle changes.
My passion for this field stems from my own struggles with being short, and I am committed to sharing my knowledge and experience to help others overcome similar challenges. On my website, you will find a wealth of information and resources, including tips, exercises, and product reviews, all designed to help you grow taller and improve your confidence and overall well-being. I am excited to be a part of your height journey and look forward to supporting you every step of the way.
Name: Erika Gina
Address: 2949 Virtual Way, Vancouver, BC V5M 4X3, Canada
Email: erikagina.author@choosesupplement.com