While there have been many weight loss movements over the years, few have captured attention quite like the keto diet. Its principles are straightforward and backed by a century of medical research, and it's known to offer a range of secondary health benefits.
Contemporary research suggests that with some supplementary support and training, the benefits of the keto diet can be leveraged to improve longevity and overall performance. This is where the Onnit line of keto-friendly supplements comes in.
Onnit offers a range of keto-related products designed to enhance your low-carb weight loss efforts and maximize the secondary benefits of the diet, helping you achieve what they refer to as "total human optimization."
But the question remains: do these products actually deliver on their promises? Let's take a closer look.
What is Onnit Keto?
Onnit has a line of keto supplements intended to enhance the benefits of the keto diet. Onnit was founded by Aubrey Marcus in 2010 and has been a leader in the keto space since its inception.
Unlike a lot of products carrying the keto label these days that are bolstered by phony reviews Onnit's sport performance products are legit and receive a lot of positive press.
The company also sells a line of fitness equipment including kettlebells, battle ropes, and steel maces and has reached out to experts including renowned trainers John Wolf and Eric Leija to provide guidance and expertise.
There isn't a supplement on the planet that will produce a ketogenic state in someone who is living on spaghetti, potatoes, and ice cream.
It's a shame that the makers of this supplement engage in marketing overreach. Because the product itself seems to be on basically sound scientific and practical ground.
While it's not exactly what we would call "potent", our tests nonetheless indicate it may be at least mildly useful in helping to enhance the process of fat burning. If you adhere to the low carb keto diet. It also shows some promise as an appetite suppressant.
Onnit Products Reviews
Onnit Keto MCT Oil
MCT oil has become one of the staple foods of ketogenic dieters. So it's no surprise that Onnit produces a number of MCT related products.
●Ingredients – MCT oil with lauric acid, capric acid, and caprylic acid.
● Retail value – $24.95
● Serving size – 1 tablespoon
● Nutritional info – Each tablespoon contains 130 calories, 14 grams of fat, and no cholesterol. Since they recommend you take up to 4 tablespoons a day, that's a potential calorie load of 520 calories and 56 grams of fat.
Verdict: MCT oil may ramp up ketone production so you can metabolize fats quicker. It can also provide an immediate source of fuel.
You need to be careful, however, because your body is only going to metabolize as much fat as it needs.
If you shoulder it with fat and don't expend enough energy with your Onnit mace, you'll be looking at weight gain. Not weight loss.
Total Keto Daily
The thinking behind this product is to fill some of the gaps in your ketogenic diet and to provide you a boost of beta-hydroxybutyrate (BHB) ketones necessary to metabolize fat.
● Ingredients – BHB salts, avocado oil powder, Logifiber (a trademarked name for a type of soluble tapioca fiber
● Serving size – 1 scoop
Verdict: There's no doubt this can be useful. Particularly for those who adhere strictly to the terms of the low carb diet.
Just remember that while the BHB salts here can potentially provide a boost to your fat-burning efforts, they can't by themselves put you into ketosis.
So remember to avoid those carbs if you want to enjoy the benefits of this product.
​Onnit is becoming one of our new favorite companies! Taste is great and they provide a full 1 month supply in each bottle. Most other exogenous ketones provide 15 servings which means you need two bottles per month. This product taste great and worked well in all tests!
Emulsified MCT Oil
A lot of reviews ascribe all kinds of benefits to MCT oil.
From improving your mood to reducing your food cravings as well as enhancing mental focus—MCT oil does a lot.
Primarily, however, MCT oil is used by low-carb dieters as a way to increase the effectiveness of their workouts.
You can mix it easily into hot or cold water and contains 0% palm.
The stat sheet on Onnit Emulsified MCT Oil is as follows:
● Ingredients – 6.9 grams of medium-chain triglycerides from coconut oil, gum arabic, vanilla flavor and sorbic acid as a preservative.
● Retail value – $27.95
● Serving size – 1 tablespoon
● Nutritional info – 70 calories per tablespoon, 7 grams of fat and 1 gram of carbohydrates
Verdict: Most people will stir a tablespoon of this into their coffee either in the morning or prior to a workout to provide a boost of energy. The MCTs are converted into ketones which (if needed) will metabolize fat into energy.
Remember though you have to give your body an opportunity to convert more fat to energy. So exercising to some degree is a prerequisite if you're to realize the benefits of this product.
Mineral Electrolytes Hydration Mix
This powdered supplement is designed to address and prevent the electrolyte imbalance that often results from strenuous exercise with kettlebells and such.
● Ingredients – Sodium, potassium, calcium, and magnesium along with stevia and monk fruit to sweeten
● Retail value – $39.99
● Serving size – 1 scoop
● Nutritional info – Each scoop contains 20 calories, 6 grams of carbs, 250 mg of sodium and potassium, 50 mg of calcium, and 25 mg of magnesium
Verdict: You're advised to mix one scoop of this electrolyte formula with 8 ounces of your favorite (sugar-free) beverage.
Most people just use water. From a practical standpoint, this should be reserved for low carb dieters who work out frequently and don't always replenish their electrolyte levels.
Onnit Glutamine Unflavored
Amino acids are necessary to build muscle, and glutamine is one of the most common amino acids in the body.
If you work out at the CrossFit box a lot, you're burning through lots of glutamine and may not get enough replacement glutamine from your low carb diet.
● Ingredients – 5 grams of L-glutamine
● Retail value – $21.99
● Serving size – 1 scoop (5 grams)
● Nutritional info – No fat or cholesterol. No sugar or salt. Just 5 grams of L-glutamine.
Verdict: Keep in mind that the Onnit company motto is "total human optimization." And that a quick look at their website demonstrates they're big on exercise and promoting the benefits of working out.
That said, this is a supplement aimed squarely at those on a low carb diet who train in the gym to create lean, powerful muscles.
Onnit Creatine Unflavored
Onnit creatine features their own brand of creatine they call Creapure. Creatine is important because it helps athletes generate the stamina they need to push through physical barriers.
● Ingredients – Micronized creatine monohydrate.
● Retail value – $14.99
● Serving size – 1 scoop (5 grams)
● Nutritional info – No fat or cholesterol. No sugar or salt. Just creatine.
Verdict: Another supplement in powder form for the athletically-inclined low-carb dieter. It's recommended you take 1 or 2 scoops mixed with water.
We'd add it might be particularly helpful if you took it a few hours before training. Creatine is not a guarantee of a powerful, toned physique.
But if that's what you're after and you're willing to put in the long hours at the local gym to get it, Onnit Creatine can help you meet your goal.
Vitamin D3 Spray
Onnit Vitamin D3 Spray is intended to help the individual ramp up their low carb weight loss efforts.
While some data suggests it may play a role in helping you feel full that data is considered statistically insignificant and the jury is still out on what, if any, role vitamin D can play in weight loss.
● Ingredients – Coconut oil, sunflower oil and olive oil containing vitamin D, vitamin K and antioxidants.
● Retail value – $24.95
● Serving size – 5 sprays with food once daily
● Nutritional info – Vitamin D 1000 IU per spray.
Verdict: The amazing thing about this Vitamin D3 spray is that it stayed true to its claims of helping optimize bone health, heart health, mood, and overall vitality.
One of our testers experienced a marked improvement in her mood and energy which really showed us that this stuff works.
If you don't like taking the standard Vitamin D tablet, this spray is your best bet for its ease of use and superb effects!
Onnit Key Minerals
Any time you make wanted or unwanted change to your diet, you run the risk of experiencing a mineral shortfall.
It's important that you do something to either prevent this from happening or to fix it if it has occurred.
Onnit Key Minerals is intended to address the issue by providing healthy doses of calcium, magnesium, iodine and molybdenum.
● Ingredients – Calcium, magnesium, iodine and molybdenum, (from cod, herring, shrimp and lobster), rice bran extract, rice hull concentrate, water and mineralized red algae.
● Retail value – $19.95
● Serving size – 4 capsules once a day.
● Nutritional info – 500 mg calcium, 250 mg magnesium, 150 mg molybdenum and 50 mg iodine.
Verdict: Why molybdenum is included is anyone's guess. In practice, molybdenum deficiency is extremely rare.
But calcium, magnesium and iodine shortages are not. Especially in those transitioning to the keto diet program.
If you believe you're not getting the right balance of minerals from your food, you may be well-advised to take this supplement.
Onnit Krill Oil
Krill oil contains the omega-3 fatty acids DHA and EPA. Both are considered to be good for reducing the risk of heart disease by lowering triglycerides and cholesterol levels.
● Ingredients – Krill oil, omega-3 fatty acids, phospholipids, ethyl vanilla and water.
● Retail value – $29.95
● Serving size – 2 softgel capsules daily
● Nutritional info – Each soft gel capsule contains 10 calories, 1 gram of fat and 240 mg of omega-3 fatty acids.
Verdict: The benefits of omega-3 fatty acids are pretty well-established.
It's believed that krill oil can help manage blood pressure, reduce the risk of heart attacks and that it may have secondary benefits related to stronger bones and alpha brain capabilities.
Krill oil is not unique though, since most types of seafood are rich in omega-3 fatty acids.
Onnit Keto Hot Sauce
Onnit markets this as being "sriracha" style hot sauce. Sriracha is a type of traditional Thai hot sauce made from the paste of chili peppers.
If you know the Thais, you know they are hot sauce fiends and that homemade sriracha is enough to peel the roof off the mouth of most westerners. Onnit's version is more restrained.
● Ingredients – Coconut oil, avocado oil, garlic oil, chili oil extract, distilled vinegar, salt, and red jalapenos
● Retail value – $12.95
● Serving size – One teaspoon
● Nutritional info – One teaspoon contains 20 calories and has no cholesterol, carbohydrates, sugar or sodium. 2 grams of fat are provided by the coconut and avocado oil
Verdict: Great tasting hot sauce that may not be spicy enough for your Thai friends who are used to the blazing hot sriracha sauce their mothers make.
For everyone else though it's bound to be plenty spicy enough right out of the box. And the agreeable balance of flavors will complement a huge range of dishes. Great if you are on keto and taking the best ketogenic supplements!
Is Onnit Keto Effective? ​
Onnit Keto is generally effective in helping those on a low carb diet optimize body and brain function.
On the whole, we would rate most of these products "effective" to "very effective." With the possible exception of the Vitamin D3 spray. Which we could live without.
It should be said, however, that as with most things in life what you get out of Onnit Keto will depend on what you put into it.
If you use these products but continue to gorge on carbs and don't ever move from your chair their ability to help you will be neutralized.
On the other hand, if you stick to your low carb regime and spend time working on your body, they can very definitely help sculpt a new, healthier you.
Don't buy into the notion that supplements are a substitute for eating well and exercising though. They're not. They're products, like running shoes, that can aid in your efforts to achieve a higher level of overall health. They can't deliver it all by themselves.
What's the Main Benefit of Onnit Keto? ​
The main benefit of Onnit Keto is that these products can help low carb dieters fill in the gaps in their nutritional profile. This is particularly true for low carb dieters who work out at the gym or the box on a regular basis.
​Where Can I Buy Onnit Keto Products?
Most Onnit Keto Products are available through Amazon or through the company's official website onnit.com.
At the official site, you stand the best chance of securing a reduced price. Onnit products are also available through a slew of secondary resellers. But we would advise you to stick to the official site or Amazon.
Should You Buy Onnit Keto Products?
If you are on a low carb diet following the advice of trainers to get in shape most of the products in the Onnit Keto line are likely to help.
The quality is first class, the ingredients top-notch and the science behind them is basic and sound. Since some of their products serve overlapping purposes, you may want to pick and choose carefully.
At the end of the day, however, our experience indicates you are likely to see some significant benefits by using Onnit Keto products.
Verdict: Onnit is becoming one of our new favorite companies! We have partnered with them to bring 10% off to anyone that reads our blog and shops on their site.
The company is sound and all of their products scientifically bring the intended or better results. We strongly recommend them in every category.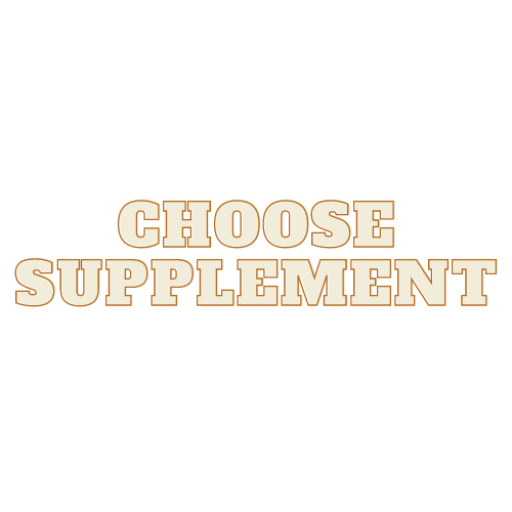 Hi there! My name is Erika Gina, and I am the author of Choose Supplement, a website dedicated to helping people achieve their height goals naturally and effectively. With over 10 years of experience as a height increase expert, I have helped countless individuals increase their height through diet, exercise, and lifestyle changes.
My passion for this field stems from my own struggles with being short, and I am committed to sharing my knowledge and experience to help others overcome similar challenges. On my website, you will find a wealth of information and resources, including tips, exercises, and product reviews, all designed to help you grow taller and improve your confidence and overall well-being. I am excited to be a part of your height journey and look forward to supporting you every step of the way.
Name: Erika Gina
Address: 2949 Virtual Way, Vancouver, BC V5M 4X3, Canada
Email: erikagina.author@choosesupplement.com