In the past, I made a mistake during my first attempt at a keto diet. I fell out of ketosis because of the pre and post-workout supplements I was taking. I didn't pay attention to the nutritional information and ended up consuming too many unwanted carbohydrates.
At first, I stopped using a pre-workout supplement altogether, but this had a negative impact on my gym performance. It was a frustrating experience that could have been avoided if I had paid more attention to the supplements' nutritional information.
When you're on a keto diet, keto pre-workout supplements are essential because you don't have easily accessible glucose to rely on. Over the last few years, I've done extensive research and tested various "keto pre-workout" supplements. Out of all the products I've tested, only four have proven to be truly keto-friendly.
Before I reveal my top picks, let me address one of the most frequently asked questions I receive.
Yes, pre-workout supplements are keto friendly, as long as you pay close attention to nutritional values.
The problem is that many pre-workout supplements are packed with easily digestible glucose to give you a fast energy boost ​to enhance weight loss. It's these types of products that you have to stay clear of as they can mess up your ketosis.
Here is a list of recommended keto pre workouts that can improve your overall training program:
Top 4 Keto Pre-Workout Supplements
Onnit Shroom TECH™ Sport
Everyone's goal when they hit the gym is to optimize the effort they're putting into their workouts. But sometimes you could use a bit of help to do that. Caffeine is a popular choice. And it generally does a pretty good job of jacking you up. But it can also produce stomachaches and jitters.
If only there were something that put some wind in your sails but didn't take a toll on your nervous system. Well, now there is. It's called Shroom TECH Sport from Onnit. It's not a standard stimulant. Instead, what it does is prevent fatigue so you can soldier on through physical barriers.
It sounds kind of pie-in-the-sky, but Shroom TECH Sport is actually the real deal. But don't just take our word. Onnit subjected their supplement to a 12-week clinical study at Florida State University, and the results speak for themselves. Participants experienced:
A 12% increase in bench press reps.
A 7% increase in the number of bench press and back squat reps.
Overall an 8.8% increase in cardiovascular performance.
And we can vouch for those results. Because when our testers took this stuff before hitting the gym, they all reported significant upticks in performance.
PROS
Shroom TECH provides a quantifiable boost in the gym
You'll push through performance barriers
None of the jitters you get from caffeine
Gets to work fast after taking it
Gluten and soy-free and certified vegan
Usage
Take 4 capsules a half hour to 45 minutes before hitting the gym. Don't exceed more than 6 capsules in one 24 hour period. Make sure you drink plenty of water.
Our Thoughts
If you're looking for a drug-free way to enhance your performance and build a more muscular physique, it's hard to top Shroom TECH Sport. Beats the hell out of having a couple of espressos before working out.
To get the best price on Shroom TECH Sport, click the button above or else click here.
Perfect Keto Perform
It really doesn't get better than Perfect Keto Perform Pre-Workout Powder when it comes to boosted energy and low carbs. I've had a running subscription for at least 2 years now, and it has never failed me.
While it isn't the cheapest option, the subscription plan does give you an extra 15% discount.
With 7.7g BHB, 5g MCT, BCAA, creatine, L-citrulline, beta alanine, and green tea caffeine, you can hit two birds with one stone — crush your sets and boost your ketone levels.
Most importantly, there are less than 1g of carbs, so you don't even have to make special adjustments to your diet on the days that you hit the gym.
Another bonus is that you will stock up on important minerals and electrolytes including magnesium, calcium, and sodium.
These are especially important on a keto diet when you might be struggling to balance fat and carbs with vitamins and minerals.
The lemon flavor of this formula tastes great without being overwhelming. It's easy to drink an entire glass of it before exercise without plugging your nose to avoid the taste.
PROS
Helps you perform your best to accomplish weight loss goals
​No additives or fillers
Keto-friendly with less than 1g of carbs
Great flavor that makes it quite refreshing
Usage
To use Perfect Keto Perform, you just need to mix 1 scoop of the powder with 8-10 ounces of water.
Do this 15-30 minutes before your workout and experience the best possible results from your gym session.
Our Thoughts
We highly recommend the Perfect Keto Perform Pre-Workout. It offers the very best weight loss results and is guaranteed to be keto diet-friendly.
Additonally, its lemon flavor tastes great.
BPI Sports Pre Workout
BPI Sports is one of the leading sports nutrition companies in the world. The company is trusted by top performing athletes to get the best out every training session.
Scientifically designed to boost your strength and stamina, this pre-workout supplement has all the ingredients your body will crave with none of the fillers, carbs, and sugars that are so common.
The caffeine included in this formula helps you to power through your training, which is especially useful while on a low-carb diet. Just make sure that you drink more water than usual, as caffeine has a dehydrating effect on the body.
With performance-boosting ingredients like CDP-Choline, this formula helps you get a sharp mental focus during your training and gym sessions.
This helps you stay dedicated and motivated throughout the entire session.
Designed for low-carb diets like the ketogenic diet, this pre-workout supplement provides your body with MCTs and BHB salts which can help your body turn to fat stores for energy.
PROS
Increases endurance and energy
Promotes mental clarity
Designed for low-carb diets with 0 carbs
Helps to tap into fat storage for energy
Usage
To get the benefits of this product, you only need to take one scoop blended into 8 ounces of water about 15-30 minutes before training.
With flavors like blue lemon ice, watermelon ice, apple pear, and tropical freeze, it's easy and refreshing to gulp down.
Our Thoughts
This is a good and effective ketogenic pre-workout supplement that gets the job done. It will help keep you motivated through your gym session
Designed specifically to keep your carb intake down to a minimum, it won't mess with your ketosis.
If you think it's the keto pre-workout you've been looking for, then we recommend buying it directly from the manufacturer by clicking the image or button above.
Sheer Strength Pre Workout
The name of this ketogenic pre-workout supplement says everything you need to know. Sheer Strength is designed for the high-performance athlete that expects peak performance in every single training session.
But it's not just a performance supplement as the chosen ingredients account for exactly what a keto dieter needs: plenty of electrolytes, minerals, L-Citrulline, and no carbs.
It's the L-Citrulline that helps boost your performance as it promotes blood flow and energy delivery to muscles. You will definitely notice this the first time you take it.
The added BHB-salts are vital to replenish lost electrolytes, both as a result of your training and ketosis. Staying hydrated is one of the most important things to ensure your mind and body work at their best.
Like the other two pre-workout formulas we've reviewed, this one has everything you need to stay motivated and focused throughout your training.
PROS
Provides necessary antioxidants and electrolytes
Supports endurance, focus, and drive
Contains BHB salts
​CONS
The taste isn't great with a lingering aftertaste
Does not provide the same boost as the first on this list
Usage
Dissolve one scoop in 8-10 ounces of water and enjoy. The crushing punch flavor packs a blow into your gym session and some flavor into the mixture.
Our Thoughts
Sheer Strength Pre Workout Powder is an effective keto pre-workout that will work great if you're on a low-carb diet.
It's also available as a caffeine-free version, but when it comes to tough training sessions that little extra ingredient can help you stay focused.
Cellucor C4 Pre-Workout
The final recommendation I have is Cellucor C4 Ultimate. Now, I have to say from the start that this really is targeted at high-performance athletes to help boost energy, endurance and mental performance when you need it most.
You won't need this every day, and maybe not even every week, but for those workouts where you are truly pushing yourself to the limits, it will give you that extra physical and mental strength you need.
Each scoop contains 6g citrulline malate and 1.5g creatine nitrate which will really help with your pumps.
You'll be surprised how easy it is to increase your reps or add some extra weight, all leading to a much faster bulking process.
With 0g of sugar or other carbs, it will make it a lot easier for you to adjust your daily meal plan. It's always a bonus when your exercise plan allows for a few extra carbs, so why waste them on your supplements?
Finally, you'll love the flavors and easy mix. Available in Cherry Limeade, Icy Blue Razz, Orange Mango, Sour Batch, and Strawberry Watermelon, it gives you plenty of tasty options without having to use a blender for the perfect mix.
PROS
Superb formulation of patented ingredients
Provides excellent energy, endurance, and pumps for your entire training session
Available in great flavors
Boosts mental energy to give you huge motivation
​CONS
Quite expensive compared to the other options
Requires 45 to 60 minutes to get the full boost, so time it well.
Usage
Mix 1 scoop with 10 oz of water and shake well.
Take it 45-60 minutes before your workout session, ideally timed to when you hit the high-intensity part of training after your warm-up routine.
Our Thoughts
For maximum performance and stamina, you really cannot beat Cellucor C4 Ultimate. The combination of ingredients works exceptionally well to really help pump through the toughest part of your training.
It's not the cheapest option here, but for those maximum intensity days, it will give you the edge to succeed.
​Should I Eat Carbs Before or After a Workout?
While the keto pre workout supplements we looked at above will no doubt help you achieve your exercise and weight loss goals, many folks still wonder whether they should eat their allotment of carbs before or after they workout.
It's a valid concern, because the last thing you want is to have excess carbs clanging around in your system kicking you out of ketosis.
Here are a couple of lines of thought on the subject.
Carbs Before Exercise – If you typically engage in heavy duty cardio, weight training or CrossFit you may want to consume your carbs 30 minutes before working out. One reason for this is that your muscles have an elevated need for glucose when they're being stressed and carbs are the best way to deliver it. Be aware, however, that the key word here is "heavy." If you work out at a level of about 4 or 5 on an intensity scale of 10 then you likely don't need to load up on carbs before your workout, as your body won't burn them all off.
Carbs After a Workout – The most compelling reason to consume carbs after a workout is to optimize muscle repair and growth. You should also couple those carbs with plenty of protein. The combination of the two provides your best bet for achieving a lean, chiseled physique, if indeed that is what you are after. If you are working out at a high level and you are not providing your muscles the carbs and protein they need, you'll find any progress quickly stalls.
​So, Which Pre Workout is the Best?
There are several good options when it comes to ramping up your performance in the gym. But while any of the supplements listed above will help it's pretty clear to us that Onnit Shroom TECH Sport is the top dog in this category.
Whether you're on the keto diet or not Shroom TECH isn't going to be a problem. All its ingredients are designed to deliver metabolic enhancements, not carbs or calories.
Onnit has built a solid reputation for producing high-quality supplements that are scientifically formulated and rigorously tested. This isn't just some caffeine pill posing as a performance enhancer.
So leave the espresso machine behind and reach for the Onnit Shroom TECH Sport before your next workout. It's 100% legit, and you'll experience the kind of boost you might have thought could only be achieved with banned substances.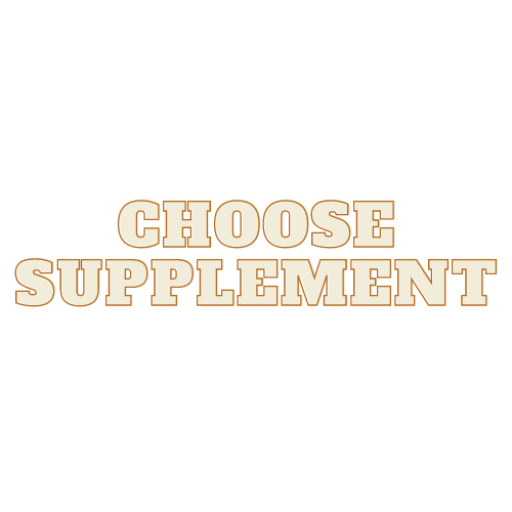 Hi there! My name is Erika Gina, and I am the author of Choose Supplement, a website dedicated to helping people achieve their height goals naturally and effectively. With over 10 years of experience as a height increase expert, I have helped countless individuals increase their height through diet, exercise, and lifestyle changes.
My passion for this field stems from my own struggles with being short, and I am committed to sharing my knowledge and experience to help others overcome similar challenges. On my website, you will find a wealth of information and resources, including tips, exercises, and product reviews, all designed to help you grow taller and improve your confidence and overall well-being. I am excited to be a part of your height journey and look forward to supporting you every step of the way.
Name: Erika Gina
Address: 2949 Virtual Way, Vancouver, BC V5M 4X3, Canada
Email: erikagina.author@choosesupplement.com