Calf raises are among the most common and basic exercises that anyone can do. They also require no equipment, so technically you can practice anytime and anywhere. Do calf raises, as many believe, inhibit your growth? People have concerns about them due to the misconception that larger calves mean your developing period is done.
To better grasp this notion, let's examine this topic in detail.
Do calf raises make you taller?
Calf raises target your calves in the lower body as well as your core muscles, in some variations of this exercise. As with many workouts, no proof doing calf raises prevents growth.
Exercising is known to be a good way to encourage the body to produce more human growth hormones, and practicing calf raises is no exception. It is vital for the body and cell development and powerful muscle mass gain. Furthermore, doing calf raises daily increases bone formation while decreasing skeletal fragility.
From that point, practicing calf raises will not inhibit physical development, but, as matter of fact, aid that process.
How many calf raises should you do each day?
At first, especially for those who are overweight, calf raises could be exhausting and intimidating. But don't worry too much; just keep going even if you can only complete a dozen on your first try.
The number of calf raises you may perform each day is unlimited. A wide range of possibilities may seem overwhelming for beginners; you will only need to perform roughly 3 to 6 sets of 10 repetitions as many people can perform beyond 100 calf raises, while others feel okay with only 30 to 60.
Aim to do 4 sets of 12 reps every day to build muscle. Another option is, to begin with, more repetitions but not set a limit. Continually and gradually raising the number is crucial.
How to practice calf raises properly
Practicing proper form when performing calf raises will improve not only the strength but also the mobility of your legs.
Begin by standing straight up on the edge of a stable surface at least a few inches tall while your heels are hanging off the edge.
Start a deep calf stretch by pushing your toes and levitating your heels.
Hold for 3 to 5 seconds while concentrating on your calves.
Then slowly return to the starting position.
Breathe in deeply when pushing yourself upward and out when returning to the starting point.
To make the most out of your practice, do it slowly and feel the tension.
For you to get taller, it is also necessary to include a healthy diet and enough rest in your workout regimen.
Types of calf raises you can try
The gastrocnemius (or gastroc) and soleus are the two main muscles in your calves.
The larger of the two muscles—the gastroc—helps you extend your knee, point your toes, and move forward. The less noticeable soleus, on the other hand, largely aids in toe-pointing and adds more to endurance-focused exercises like walking.
Therefore, it's crucial to engage both calf muscles when performing any type of exercise or activity.
However, specific calf muscle actions favor one over the other.
From beginner to intermediate levels, you may test yourself with a wide range of calf-raise methods. Different techniques will target one or the other muscle in your calves. Here are a few varieties you might be familiar with based on the poses:
Standing poses
Standard calf raises
Stand up straight and place your feet flat on the ground.
Slowly lift the heels and focus on the tension in your calves.
Take a 3-second pause, and then gradually return to your starting position.
Complete 3 sets of 10 repetitions and take a 20-second break between sets.
If you are up for a challenge, place a block a little larger than an inch beneath the front of your feet and increase the intensity to 5 sets of 12.
Calf raises with dumbbells
Stand straight while holding a pair of dumbbells on your sides.
Rise onto the balls of your feet as high as you can while squeezing your calf muscles.
Pause, then lower your heels back down in a steady motion.
Similar to Standard Calf Raises, complete 3 sets of 10 repetitions and take a 20-second break between sets.
And, if you are up for a challenge, place a block a little larger than an inch beneath the front of your feet and increase the intensity to 5 sets of 12.
One-legged calf raises
Place the left foot's ball on a raised platform while keeping the left hand's dumbbell at your side.
 Hold onto a firm surface, such as the wall, for stability and gently descend your left foot toward the ground. Cross your right ankle behind your left (without making contact).
As high as you can, lift the heel of your right foot, squeezing your right calf in the process.
Retract your steps to the beginning point after pausing. Give each side an equal number of reps.
Seating pose
Seated calf raises
Place your feet level on the ground and sit straight while holding two hefty dumbbells vertically on top of your thighs.
Lift your heels as high off the floor as you can while focusing tension on your core and calves.
Maintain the tension at the focused area while returning to your starting position.
Complete 3 sets of 10 repetitions and take a 20-second break between sets.
If you are up for a challenge, increase the intensity to 5 sets of 12.
Summary
Calf raises are a good, all-encompassing bodyweight exercise with various benefits; therefore, they do not impede your growth, in conclusion. It supports your physical development by promoting the production of growth hormones, just like with any workout. You may build a more robust and healthier physique anytime and anywhere you choose without the required tools.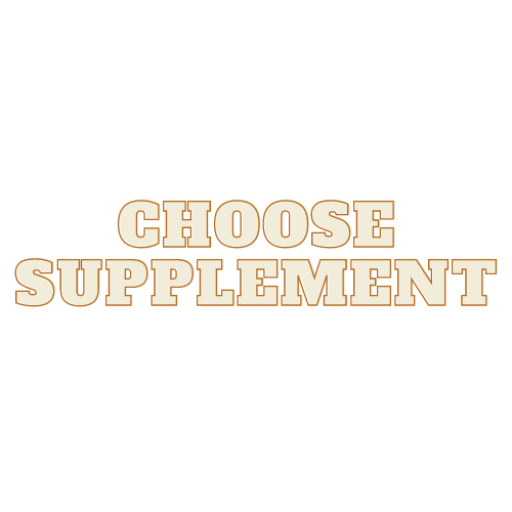 Hi there! My name is Erika Gina, and I am the author of Choose Supplement, a website dedicated to helping people achieve their height goals naturally and effectively. With over 10 years of experience as a height increase expert, I have helped countless individuals increase their height through diet, exercise, and lifestyle changes.
My passion for this field stems from my own struggles with being short, and I am committed to sharing my knowledge and experience to help others overcome similar challenges. On my website, you will find a wealth of information and resources, including tips, exercises, and product reviews, all designed to help you grow taller and improve your confidence and overall well-being. I am excited to be a part of your height journey and look forward to supporting you every step of the way.
Name: Erika Gina
Address: 2949 Virtual Way, Vancouver, BC V5M 4X3, Canada
Email: erikagina.author@choosesupplement.com