Are you too busy to prepare your meals or go grocery shopping? Do you struggle with planning your diet and balancing your intake of carbs, proteins, and fats?
Introducing Ketologie, a supplement company that makes it easy to supplement your diet. As you probably already know, the keto diet is unforgiving, leaving little room for error. Too many carbs or not enough fat can kick you out of ketosis and set you back to square one.
We tried the company for ourselves, including their famous 21-day keto kickstart, and discovered some interesting tidbits about their services. While it's not cheap, it's also not expensive, so it's best to learn as much as possible before starting.
This Ketologie review covers everything from shakes and bundles to support and delivery, so you can make an informed decision for yourself.
What is Ketologie? How Does it Work?
Keto is a highly effective and rewarding diet but is full of nuance and strict rules that you must follow if you want max benefits. If you're as busy as we are each day, it is extremely challenging to eat a properly balanced ​low-carb diet. That's why most dieters opt for supplementation. But even that has proven challenging, at least until now.
Ketologie is a natural supplement provider that delivers products specifically designed for keto-dieters. In our own words, we feel like it's supplementation done for you. Their targeted products are aimed at helping you achieve ketosis more quickly and with all-natural, healthy products delivered right to your door in convenient bundles.
Of course, aside from the quality of their products there is the convenience factor that comes along with it.
Instead of having to purchase individual products, plan a diet, and prepare shakes, the company delivers convenient (and delicious!) shake powders in a variety of flavors and even provides a roadmap to achieving ketosis fast in just 3 weeks. You can even subscribe and have products delivered to you regularly so you save time and money.
We are hesitant to call it a revolution, but it definitely makes life way more convenient.
What Does The Company Do Exactly?
We had heard a lot about Ketologie before trying them out. We're kind of control freaks, so at first, we weren't sure if we wanted to put someone else in control of our ​products.
But when we took a look and saw their product catalog and services, we were actually impressed. Their products revolve around three "super supplements" that you are probably already familiar with:
​Keto meal replacement shakes
​Collagen
​Bone broth
​​​We're sure you're familiar with each but just in case you're late to the party we'll cover each quickly:
​Keto meal replacement shakes are specifically designed to provide max benefits. High in fat, moderate protein, and low in carbs, each shake is the perfect meal on the go. Have it for breakfast, take it to work for lunch, or take one after a workout for good recovery. Now you don't need to prepare so many meals during the day.
​Collagen is a nutritional powerhouse that's in control of, well, basically everything in your body. Collagen is packed with protein and blends seamlessly into coffee or shakes for an extra health boost every day.
​Bone broth is known as a superfood because it's packed with electrolytes that help fuel your body. It's also one of the best cures for the keto flu.
​​​Aside from these products, they also sell probiotics, sweeteners, and bundles of products to make your shopping life less hectic.
Ketologie's goal is to provide specifically designed products that make a ​low-carb diet easier to follow for busy professionals and do all that without the bitter taste of most ​products.
The 21-Day Ketologie Kickstart Program | Your Roadmap to Success
Ketologie's main draw that's gaining a ton of buzz around the web is the 21-day kickstart. The first few weeks of ​the diet are the hardest phase—you might be feeling some side effects, you might miss your favorite carb-rich foods (can I please eat the bun?!), you might even just feel discouraged because you haven't seen major benefits.
The 21-Day Keto Kickstart Program from Ketologie is designed to make the transition into a low-carb lifestyle as simple and convenient as possible. They not only send you healthy supplements to meet the diet requirements, they also help you plan meals, send some cool accessories, give you access to community support, and provide some delicious recipes in an eBook.
It's specifically tailored to people who are starting for the first time or trying to reset their bodies. Honestly, we wish we had this program when we first started. It makes the hardest part of the diet a lot easier and more straightforward to follow.
Instead of preparing all of your meals, doing extra shopping, and searching for your own answers, Ketologie provides meal replacements, supplements, recipes, and basically everything else you need. Of course, you still need to get the majority of your calories and nutrients from real meals, but the supplementation really helps.
Honestly, if you're good at sticking to a diet and have good self-control, you don't need it. But it definitely helps people who struggle to stick to diets.
Is Buying into Ketologie Worth it?
Between their healthy products, convenient bundles, great customer service, and kickstart program, we can definitely say Ketologie is worth the price.
Ordering products was insanely easy and they arrived via USPS Priority Mail in about 3 days.
Overall, the convenience, extra health boost, and community/customer support makes the lifestyle much easier than it normally is. We definitely recommend trying it out, especially if you are just starting your low-carb journey. We wish it had been around when we started! There's really no rival on the market right now. Check all their wonderful products below!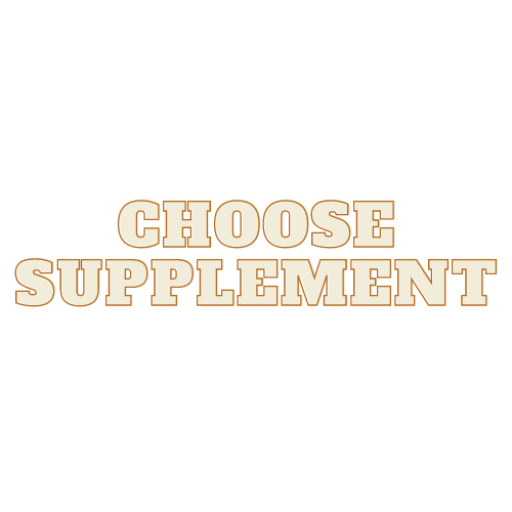 Hi there! My name is Erika Gina, and I am the author of Choose Supplement, a website dedicated to helping people achieve their height goals naturally and effectively. With over 10 years of experience as a height increase expert, I have helped countless individuals increase their height through diet, exercise, and lifestyle changes.
My passion for this field stems from my own struggles with being short, and I am committed to sharing my knowledge and experience to help others overcome similar challenges. On my website, you will find a wealth of information and resources, including tips, exercises, and product reviews, all designed to help you grow taller and improve your confidence and overall well-being. I am excited to be a part of your height journey and look forward to supporting you every step of the way.
Name: Erika Gina
Address: 2949 Virtual Way, Vancouver, BC V5M 4X3, Canada
Email: erikagina.author@choosesupplement.com