Welcome to the ultimate review of Pruvit's KETO//OS Max! Here, you will find everything you need to know about the formula, including how to use it, its benefits, and where to purchase it if you decide to give it a try after reading this 2019 review.
If you're reading this review of KETO OS Max, you probably already know about the benefits of ketosis for your body, such as increased energy and optimized fat loss. However, you also likely know how challenging it is to achieve this state.
In fact, it can take several weeks or months of dedicated dieting and effort to break through the barriers of carbs and proteins and begin burning fats for energy. In this review, we will explore how KETO//OS Max can potentially help expedite this process.
That's where Keto OS Max claims to help. But does it actually live up to its word?
​What is KETO//OS Max?
KETO//OS Max is a ketogenic diet supplement that helps to boost ketone levels at various stages of your low carb lifestyle.
It is a tool for anyone looking to be as fit as they can be. This ketones formula is being marketed as the ideal balance to support your body while it's going through ketosis and get you the best results possible.
Expertly formulated by Pruvit and based on proprietary energy technology, this revolutionary drink mix provides your body with advanced macro nutrition and promotes optimal cellular health, from longevity to energy, to regeneration.
In short, Keto OS Max is an energy drink designed to help your body enter a state of ketosis quickly and efficiently.
This allows you to fast-track the process and skip the long waiting and common side effects that are typically associated with getting your body to reach the state.
The upside of Keto OS Max is that it allows you to enter a ketosis-like state far faster than you could by adopting a full keto diet alone.
The downside is that unlike the long-term stable ketosis you typically achieve by way of a true keto diet, the effects obtained with Keto OS Max are short-lived. As such you'll need to use it every day continuously to maintain the effects.
Some claim you can achieve true ketosis in under an hour with this drink, but we'd advise taking such claims with more than a grain of salt. Ketosis is only achieved through diet changes, while supplements can only make it easier to get there or create similar effects.
That said, let's take a closer look at Keto OS Max and find out what its deal is by delving into what goes into Pruvit's miraculous formula.
Looking at the ingredients will help to determine what is so great about this health drink they have for sale.
What are the Ingredients?
This special drink mix comes in three delicious flavors in 2019: Swiss Cacao, Raspberry Lemonade, and Maui Punch.
Each Keto OS Max formula is designed to most efficiently bring you the benefits of ketosis while giving your body the support it needs while on the diet.
The difference in the ingredients of each flavor lies only in the aspects of the formula that gives it the different flavors.
Each pack of this supplement is both dairy-free and gluten-free and contains no artificial flavors, colors, or sweeteners.
Keto OS Max is a lab-tested proprietary formula designed for those seeking a better, more effective type of weight loss.
In that respect, it's like their earlier product 'Pruvit KETO OS' which we have reviewed right here on this website before.
Pruvit's formula has been doctor-approved and has earned a certificate of analysis. Because each ingredient included in the product is added to help optimize your body's performance and get your body effectively into the state, the result is a drink that is proven and expert-approved to give your body real, measurable results.
Each KETO//OS Max flavor also comes in a "charged" form that includes caffeine for an extra burst of energy.
The ingredients of each are as follows:
Swiss Cacao
​Beta Hydroxybutyrate
​Erythritol
​L-Taurine
​Fermented L-Leucine
​Cocoa Powder
​Natural Flavor
​Stevia
​Xanthan Gum
​Sea Salt
​Maui Punch
​Beta Hydroxybutyrate
​Erythritol
​L-Taurine
​Fermented L-Leucine
​Malic Acid
​Natural Flavor
​Stevia
​Xanthan Gum
​Citric Acid
​Raspberry Lemonade
Beta Hydroxybutyrate
​Erythritol
​L-Taurine
​Fermented L-Leucine
​Natural Flavor
Stevia
​Xanthan Gum
​Citric Acid
​Vegetable Juice Color
​Caffeine
​Beta Carotene
What are the Benefits?
The benefits of Keto OS Max are many and varied. It produces a short-term, ketosis-like state that prompts the body to burn fat while also providing the nutrients your body needs to safely sustain itself while in this state.
Here are some of the most noteworthy benefits you will experience from this drink:
​Increased Energy: Because your body will be delving into its fat stores for energy, you'll lose weight without feeling fatigued or burned out, which can happen with some fad diets. You can use this energy to live life to the fullest, and not experience the same run-down feeling that comes with most dieting plans.
​Optimized Focus: With your body in the state, you will have the mental energy and clarity like never before. This will allow you to focus on work, studying, and more, without feeling a mental fog or other blockages that inhibit you from getting things done.
Burning Fat: Who doesn't have a couple of pounds that they would like to shed? Through the temporary ketosis-like effects, fat storage will be used to release energy. Combine it with exercise and a low-carb diet, and the fat will melt away.
Great Taste: With Pruvit's products, this formula is not only designed to work efficiently, but it is also made with your taste buds in mind. Most energy drinks come up well short in the flavor department. Keto OS Max is made to be delicious. And, the product offers both a rich flavor and a fruity one to make sure they have an option for everyone's tastes.
How to Use KETO OS Max
Keto OS Max is incredibly simple to use.
You dissolve the powder in 1 on-the-go pack, or 1 heaped scoop of the powder, into 12-16oz of cold water.
Then, stir or shake vigorously to make sure the drink is mixed thoroughly. Then, enjoy!
Keto OS Max can be used with or without food. The amount of Keto OS Max you should take depends on your goal with it.
The recommended dose is one daily serving, while the optimal performance serving is two servings daily (one in the morning, and one in the evening).
There seems to be little doubt that the product will help some people achieve the weight loss they're after, although if they want the pounds to stay off, they will need to either use the product every day or learn how to watch what they eat.
What Does It Taste Like?
​Keto OS Max offers three delicious flavors, but it can be difficult to know which one to choose if you don't know what they taste like.
To help you compare Swiss Cacao vs Maui Punch vs Raspberry Lemonade, here is a brief description of each:
Swiss Cacao
The Swiss Cacao flavor has a rich, chocolatey taste that is perfect for any chocoholic.
While drinking this creamy, chocolatey goodness, you may forget that you're drinking a health drink meant to get your body into ketosis.
If you're a fan of more chocolatey, decadent flavors over fruity ones, then the Swiss Cacao flavor is the way to go for you.
​Maui Punch
​This fruity taste is reminiscent of an island paradise. As the name might hint, this flavor tastes exactly like Hawaiian punch—while also packing a great punch when it comes to ketosis and benefits.
It has a light flavor that you may even find yourself craving throughout the day!
​Raspberry Lemonade
​The raspberry lemonade is one of those unique flavors that will surely catch your attention.
It's not your typical tasting drink that you can find anywhere else. So, for a beneficial additive to your regular drink, it's a wonderful concoction that will surely keep you honest in your ketogenic diet.
It's a flavor that will hook you in, over and over again.
Where Can I Buy KETO OS Max?
You can get your hands on some Keto OS Max by ordering it directly from the manufacturer, Pruvit. Although, it's kind of hard to get some because they're out of stock most of the time.
You can also try buying it from third-party sellers like Amazon, where you can get good deals as well but for some reason, same as the manufacturer, they seem to be always low on stock which is really annoying when you just want to buy the product.
For these reasons, and just being a better supplement overall, we prefer Perfect Keto over any Pruvit products. They're cheaper and work about the same, if not better.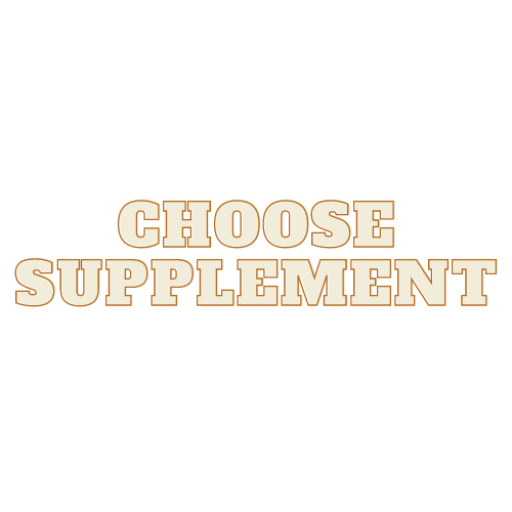 Hi there! My name is Erika Gina, and I am the author of Choose Supplement, a website dedicated to helping people achieve their height goals naturally and effectively. With over 10 years of experience as a height increase expert, I have helped countless individuals increase their height through diet, exercise, and lifestyle changes.
My passion for this field stems from my own struggles with being short, and I am committed to sharing my knowledge and experience to help others overcome similar challenges. On my website, you will find a wealth of information and resources, including tips, exercises, and product reviews, all designed to help you grow taller and improve your confidence and overall well-being. I am excited to be a part of your height journey and look forward to supporting you every step of the way.
Name: Erika Gina
Address: 2949 Virtual Way, Vancouver, BC V5M 4X3, Canada
Email: erikagina.author@choosesupplement.com