If you're in search of a suitable ketogenic supplement, you may have stumbled upon Keto FEAST by Ancient Nutrition. This brand claims that their bone broth products are an excellent replacement for busy dieters who don't have time for meal planning. However, this high-end product comes with a higher cost than its competitors, so it's crucial to consider all the facts before making a decision.
In this updated review of Keto FEAST, we will share our experience with the product and provide you with all the necessary information.
Keto FEAST is an electrolyte-rich bone broth that contains only 5g of carbs and is loaded with essential vitamins and minerals, making it a convenient product for people following a fast-paced keto lifestyle. The company claims that this product is powered by ancient superfoods, but is it really the perfect supplement, or is it just another product that can replace a balanced diet? We put it to the test and found that it's a bit of both.
While there are some positive aspects to the product, especially for people on the go, we also discovered a few things that you should be aware of before investing in this supplement.
What is Keto FEAST?
Keto FEAST is a meal-replacement powder. The low-carb/high-fat recipe helps your body stay in ketosis, and the added ingredients are meant to provide extra benefits; supposedly it supports better metabolism and weight loss.
The formula is based around chicken bone broth extract and chicken protein (common components of a balanced lifestyle). Aside from the main ingredients, it also contains healthy probiotics, vitamins, and minerals.
While we support these products in general because of the convenience, this brand is a tad on the high-end. Unlike some competitors, when you break it down, the cost of each meal comes out to roughly as much as a small meal from the grocery store.
Directions: Mix one full scoop with 12-16 oz of water or another beverage (we cover which ones are best below). Maximum 2 servings per day.
What are the Ingredients?
Regardless of our opinion on the product, we have to admit that the list of ingredients is both impressive and intriguing. It's actually what drew us to Keto FEAST in the first place. Anyone who's suffered from the keto flu knows how excellent bone broth can be. The list is nutrient-dense and complete with essential vitamins and minerals (MCTs, calcium, magnesium, etc.).
Where Ancient Nutrition takes it to step further is in the extra ingredients they add. Notably:
​Coffee cherry extract
​Chia and tiger nuts
​Fermented herbs
​Alfalfa grass juice
​Apple cider vinegar
​Coconut milk
Together, it creates a pretty nutritious meal. The downside to all of these extra ingredients is that the taste is compromised a bit (this is SUPER important for us). We never really got used to the bitter taste it left on our tongues. Of course, your palette might be different, or you might get used to the feeling.
You can mix it with water, but we usually chose coffee or tea; however, the best tasting version was definitely with almond milk.
Are there any Side-Effects?
We didn't experience any adverse side effects at all. We know that some people are worried about ingredients and their potential consequences, but we didn't experience anything out of the ordinary.
Any time you start a low carb diet, your body will need time to adjust. In our opinion, side effects from supplements are probably just general side effects from your body adjusting to the lifestyle itself.
Does Keto FEAST Really Work?
After trying Keto FEAST for ourselves, we found that it worked fine but not quite as we expected. The list of ingredients is impressive for sure, and having a convenient meal replacement that can go with basically any beverage is always a good thing. But in our opinion, it just wasn't enough, or it wasn't the complete package that we were hoping for.
Anyone who's been on the low carb diet knows the dedication it takes to plan and prepare meals. If you want a quick meal replacement that saves you all of that hassle, then this product will do the trick.
It is formulated to fit the low-carb lifestyle, so it will help you stay in ketosis on the run. The thing is that a lot of people think that Keto FEAST is enough to get you into the state, which isn't the case at all.
For us, though, it is an excellent product on its own but it has to be paired with something else if you want to jumpstart that lifestyle, and we found that Perfect Keto was just that product. With both supplements combined, you'll get every single thing that you need to get to and stay in that perfect state.
VERDICT : Keto FEAST does the trick as a meal replacement, but it can't work alone. It works better with Perfect Keto as a combo.
And for those that do not know what Perfect Keto is, it's an exogenous product designed to jumpstart your lifestyle and help you lose weight. It's also made from powerful and clean ingredients meaning – No carbs, sugars, fillers, or caffeine. We found that the cleaner ingredients produce better results without heavy exercise needed.
It also tastes DELICIOUS. Anyone who has taken exogenous ketones knows they aren't the most pleasant drink. The Perfect Keto formula is specially engineered to deliver all of the health benefits without making you lose your lunch.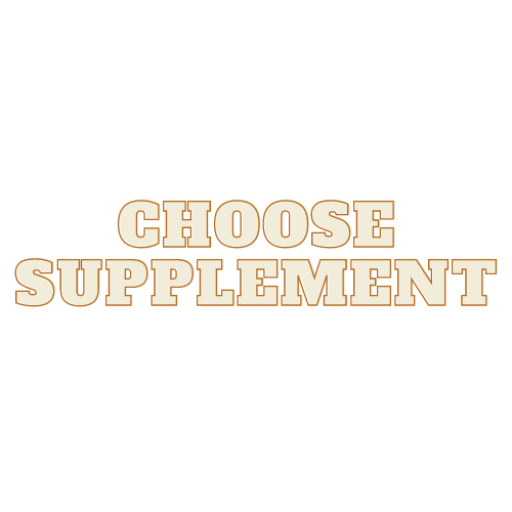 Hi there! My name is Erika Gina, and I am the author of Choose Supplement, a website dedicated to helping people achieve their height goals naturally and effectively. With over 10 years of experience as a height increase expert, I have helped countless individuals increase their height through diet, exercise, and lifestyle changes.
My passion for this field stems from my own struggles with being short, and I am committed to sharing my knowledge and experience to help others overcome similar challenges. On my website, you will find a wealth of information and resources, including tips, exercises, and product reviews, all designed to help you grow taller and improve your confidence and overall well-being. I am excited to be a part of your height journey and look forward to supporting you every step of the way.
Name: Erika Gina
Address: 2949 Virtual Way, Vancouver, BC V5M 4X3, Canada
Email: erikagina.author@choosesupplement.com