Whether you're a newcomer to the keto diet or a seasoned pro, it's likely that you've come across Kiss My Keto in your research. They offer a range of services and products, including an excellent blog, a wide selection of books, and supplements that are specifically designed for keto dieters.
Two of their most popular products are their MCT oil and exogenous BHB ketone supplements, both of which I've personally used. Initially, I was skeptical of the brand's flashy marketing and packaging, but I was pleasantly surprised by the quality of the products.
However, it can be difficult to know which products to use at different stages of your keto journey and what benefits they offer. The product reviews on this page are designed to help you answer these questions and avoid the trial-and-error approach that I initially relied on.
What is Kiss My Keto?
Exogenous BHB Ketones
BHB is short for Beta Hydroxybutyrate. Beta-Hydroxybutyrate is one of those ketone bodies that your body uses as an energy source when carbs are unavailable.
If you hope to burn fat for fuel instead of carbs, you'll need copious amounts of BHB and Kiss My Keto is an excellent source of that.
Kiss My Keto BHB salts is an exogenous product that can fool the body into believing it is in a temporary ketosis-like state.
Once it does that and the body starts using ketones to power itself, you'll experience a boost of energy and any jumbled thoughts will likely sort themselves out.
Exogenous supplements (learn more about them by reading this article) are known for tasting horrible, and after trying it out ourselves, we believe that Kiss My Keto did a fantastic job at hiding the taste and making it enjoyable.
You can choose from pink lemonade, mixed berry, and lemon lime, which are all quite enjoyable.
MCT Oil Powder
Like most products of this type, Kiss My Keto MCT Oil Powder has zero carbs and is intended to be mixed with coffee.
This gives you both an energy boost and also provides an effective delivery vector for the different active ingredients to work their magic.
MCT is an ideal type of fat for keto dieters, as it is healthy and metabolized very quickly. If you have been struggling to take in enough fat to replace the lost carbs, then this is your go-to product.
In the interest of producing an honest Kiss My Keto MCT review, we have to say that while the marketing for the product talks about how good it tastes, or lack of taste, we were a little bit surprised to find that it was such an understatement.
You will barely notice that you've mixed anything with your morning cup of coffee. That's unbelievable considering the numerous benefits that you get from it on top of the fact that these products are notorious for tasting horrible.
However, if you prefer something with a bit of flavor, then you can now also choose from chocolate and birthday cake. I've tried both, and they are actually quite good and not too overpowering.
So, a big plus on the flavor side.
What are the Ingredients?
Exogenous BHB Ketones
One of the downsides to this product is that the company does hide behind some proprietary information when it comes to the exact blend of the ingredients.
To be honest, I think the brand has enough trust to be able to rely on, rather than there being a risk that other companies will just copy the recipe and steal away customers.
Anyway, the list is actually very simple:
Sodium
Calcium
Citric Acid
Malic Acid
Natural Flavors
Stevia
MCT Oil Powder
Beyond the obvious MCT oil, there are a few other ingredients mixed in. It's also important to note that this isn't a dairy-free product. Keep that in mind if you're lactose intolerant or vegan.
The ingredients include:
MCT Oil
Dietary Fiber
Inulin
Natural Flavors
Sodium Caseinate
Salt
Steviol Glycosides
What are the Benefits?
Exogenous BHB Ketones
BHB ketones are an ideal addition to your low-carb diet efforts as they will help you overcome those early days of struggle.
Here's why this product is so beneficial:
Fast increase in energy – They create a ketosis-like effect that releases energy stored in fat.
Calcium
Caffeine free – This means that any energy boosts you see are real energy and not just a caffeine high.
Burns fat easily – By adding ketones to your bloodstream, your body will burn fat more easily and rely less on glucose.
Helps reduce brain fog – This is common during the ketosis induction phase where your body hasn't fully switched away from glucose. Kiss My Keto will work wonders to reduce that fog.
MCT Oil Powder
The MCTs, or medium chain triglycerides, in Kiss My Keto MCT Oil Powder are more beneficial than other forms of triglycerides.
Here's why:
They're easier to digest – They pass directly from the digestive tract into the bloodstream.
They help balance hormone levels – MCTs have been shown to help those suffering from hormonal imbalances.
They're an excellent energy source – MCTs are absorbed quickly and give an immediate and sustained energy kick.
They're good for the digestive system – Because MCTs are so quickly and effectively processed they're easy on the stomach.
They boost the immune system – Medium chain triglycerides have antiviral and antibacterial properties known to be beneficial to the maintenance of a healthy immune system.
Are there Side Effects?
On the whole, any Kiss My Keto reviews that claim the product is dangerous either don't understand it or are merely trying to sell you on something else. The side effects often reported are actually due to the initial stages of a keto diet and would be worse if you didn't take supplements.
The fact is, the use of this product is unlikely to produce any detrimental effects. If you do have underlying health issues, then it's still recommended you consult your physician before you begin taking it.
They should be familiar with your personal health history and be able to tell you if there's any reason why you should avoid taking exogenous ketones.
While Kiss My Keto BHB won't flip your body over into a state of permanent ketosis, it will nonetheless mimic the effects of that state pretty effectively. Mostly, you'll feel as though you're fasting, even though you're not.
So all in all, using these products won't cause any harm to your body. They only trick it to get into the state of ketosis, which is fantastic!
Should You Buy Kiss My Keto?
We found Kiss My Keto MCT Oil Powder to be true to the hype. It always provides a nice energy kick that can last for the better part of the day and appetite is fairly effectively suppressed.
Another upside is that the taste of the unflavored option is great, which means it doesn't taste much like anything. You can easily consume this product without worrying about anything but the benefits that you'll be reaping from it.
The product does what it claims to do and more. It's also attractively priced and should deliver the benefits when you need that boost the most. If you are planning to get this product, you can get it right here.
For those of you struggling to commit long-term to the rigors of the ketogenic diet, the Kiss My Keto BHB salts are a great option. It will faithfully recreate the outward signs of ketosis (as well as some of the inward ones), and allow you to burn fat while sparing you the drudgery of having to monitor your food regularly.
With a great-tasting product, you'll have an easier time getting into ketosis than you would on most other products.
It will simply come down to choosing the flavor that suits you best.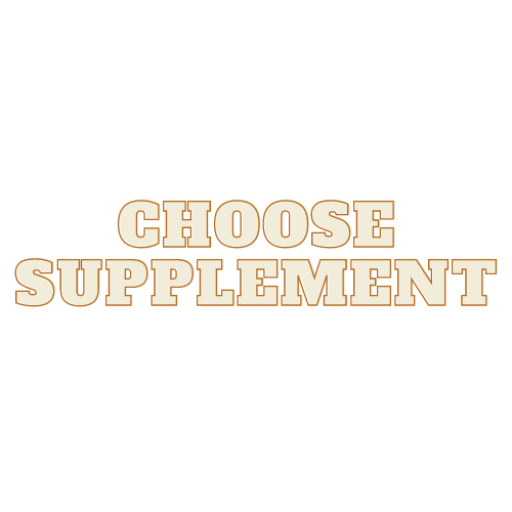 Hi there! My name is Erika Gina, and I am the author of Choose Supplement, a website dedicated to helping people achieve their height goals naturally and effectively. With over 10 years of experience as a height increase expert, I have helped countless individuals increase their height through diet, exercise, and lifestyle changes.
My passion for this field stems from my own struggles with being short, and I am committed to sharing my knowledge and experience to help others overcome similar challenges. On my website, you will find a wealth of information and resources, including tips, exercises, and product reviews, all designed to help you grow taller and improve your confidence and overall well-being. I am excited to be a part of your height journey and look forward to supporting you every step of the way.
Name: Erika Gina
Address: 2949 Virtual Way, Vancouver, BC V5M 4X3, Canada
Email: erikagina.author@choosesupplement.com