The Ample K Ketogenic Formula meal was introduced in 2017 by Ample Foods, a San Francisco-based startup that focuses on providing nutritional products for individuals following a ketogenic diet. This meal is designed to address the challenge of meal preparation for those following a low-carb lifestyle, especially when they lack the energy or time to cook.
The meal is convenient, easy to carry in a backpack, and provides the essential nutrients required for a busy day on a keto diet. To create this meal in a bottle, Ample Foods collaborated with well-known researcher Dr. Dominic D'Agostino. The result is a keto-friendly shake that is low in cholesterol and high in healthy fats and probiotics. It is a snack with the nutritional value of a full meal, allowing individuals to stay on track with their diet regardless of their location or schedule.
What Is Ample K Ketogenic Formula?
Ample K Ketogenic Formula is a meal replacement powder designed for individuals following a ketogenic diet. Meal replacement powders, or MRPs, are commonly used as a quick and easy meal option and typically contain a combination of protein, carbs, and fat. These powders are mixed with water and consumed instead of a regular meal when cooking is not feasible. Dieters also use MRPs to accelerate weight loss by creating a calorie deficit.
However, standard MRPs are not suitable for individuals on a ketogenic diet, as they are typically high in carbs and low in fat. On a keto diet, carbs are restricted, and the majority of calories should come from fat. To address this issue, companies such as Ample produce keto-specific MRPs like Ample K, which is a low-carb, moderate-protein, high-fat meal replacement powder.
Ample K comes in single-serving bottles, and all you need to do is add water, shake, and enjoy. The meal replacement powder is a convenient option for individuals on the go, as no additional mixing equipment is required.
Who Should Use the Ample K Ketogenic Formula?
Ample K is not a one-trick pony that will only find favor with workout fanatics. Instead, it is a well-rounded ketogenic-oriented nutrition that is perfect for keto adherents who:
​Don't have the time to prepare their own snacks.

​Don't have access to their normal store of keto-friendly foodstuffs.

​Are traveling and need an energy boost.

​Don't want another carb-heavy meal from the cafeteria.

​Are getting ready to run a road race.

​Are getting ready to head to the gym.

​Just don't have the energy to cook breakfast, lunch or dinner.
​​​​​​​Like we said it's not just for those who want to get more from their workouts, but it does an outstanding job at that as well. Indulging in one of these keto-style liquid lunches will provide the energy you need to bust through performance barriers and achieve new personal bests.
What's Inside The Product?
As we mentioned above, Ample K reached out to noted diet specialist Dr. Dominic D'Agostino for help in formulating their meal in a bottle, and the results speak for themselves. There are no artificial sweeteners that can often be a source of hidden carbs, no genetically modified organisms (GMOs), no soy and no gluten. Ample K comes in its own bottle, but when you get it, it's still in powder form. As such, all you have to do is decide what liquid to mix it with, add that liquid to the bottle, shake vigorously and enjoy.
As of this writing, it's only available in a single flavor. But that flavor (vanilla) is nice and creamy and goes down easily you'll probably find yourself hankering for seconds.
The Breakdown:
From a nutritional standpoint each Ample K shake is composed of:
​73% healthy fats including macadamia, coconut and sunflower oils.

​14% grass-fed whey protein with bits of egg white and pea protein as well.

​7% fiber prebiotics from chicory, tapioca, and acacia.

​6% wheat grass, barley grass, and organic greens.
​​​Each shake contains up to 40 billion CFUs (colony forming units) that spread throughout your digestive system, pushing out the bad bacteria and laying the groundwork for a more efficient and effective absorption of nutrients. You have a choice of either a 400 or 600-calorie meal with each one in their own ready-to-mix bottle that's made of BPA-free, recycled plastic. It's the kind of nutritional supplement that simply wasn't available to keto-diet pioneers, and we're glad it's here now to make life for today's keto dieter simpler and far more convenient.
Ample K Ingredients
The primary ingredients of Ample K are coconut oil, macadamia nut oil, and grass-fed whey protein isolate, which are responsible for the macro profile of the meal. Other ingredients include medium chain triglycerides and sunflower lecithin for extra fat, acacia fiber, tapioca dextrin, and chicory root fiber for additional carbs, and egg whites and pea for additional protein.
The meal also includes natural flavors, dried honey, cinnamon, sea salt, lemon juice powder, monk fruit extract, and stevia extract for taste, as well as organic wheatgrass, organic chlorella, and organic barley grass for added nutrition.
Additionally, the meal contains 40 billion probiotic bacteria from six strains, including Lactobacillus acidophilus, Lactobacillus paracasei, Bifidobacterium lactis, Bifidobacterium infantis, Lactobacillus rhamnosus, and Bacillus coagulans. Finally, the meal includes added vitamins and minerals, as well as omega-3 chia seed extract.
Do Supplements Like This Have Real Value?
A lot of people trying to adhere to the keto diet find themselves bombarded with products that claim to be keto-friendly. They look good and have plenty of slick marketing behind them, but they're actually loaded with hidden carbs in the form of artificial sweeteners intended to bring the taste more in line with what Westerners have come to expect. Those with blood sugar issues need to be particularly vigilant since many producers mask their actual sugar content behind ingredients like fructose, which is just a fancy name for fruit sugar.
Many alleged low-carb snacks are also loaded with salt, which is another ingredient used to make a product more palatable to Western tastes. Certainly, snacks like that are of little or no real use to anyone wishing to stick to their keto guns.
The Ample K Difference…
A product like Ample K though is based on sound scientific research and provides only the things you'll need to enable you to get through the day while being keto-compliant and with energy to spare.
It does none of the fancy footwork around the periphery of ketogenics that some do and instead seeks ways to enable and enhance your low-carb lifestyle by building on advances in nutrition pioneered by people like Dr. D'Agostino.
How To Use Ample K
Using Ample K is a simple and straightforward process. The BPA-free bottle comes pre-measured, eliminating the need for measuring cups or scales. To prepare, remove the lid from the bottle, fill it three-quarters of the way with water, and shake vigorously for 30 seconds. The shake can be consumed immediately or sipped over several hours. If the shake is consumed gradually, be sure to periodically shake it to ensure that none of the ingredients settle.
For optimal results, use chilled water and refrigerate the shake if it will not be consumed immediately. Ample K can be consumed at any time when a quick and easy keto meal is needed. For example, the shake can be consumed as a grab-and-go breakfast or after a workout to aid in recovery.
The Bottom Line: Should You Buy It?
We found Ample K to be extremely convenient. The bottles can be easily stuffed into a backpack for a day out hiking or frolicking at the beach. They also provided what felt like a noticeable boost in energy levels during the latter stages of workouts as advertised, although it's difficult to quantify if the effect was genuinely physiological or primarily wishful thinking. The high-fat, low-carb combination of natural ingredients and prebiotics left us feeling light, clean and ready for just about anything. The vanilla flavor, however, while by no means bad, was not as tasty as we had hoped and seemed to lean a bit heavily on cinnamon. But that's nitpicking.
All in all, Ample K from Ample Foods is the kind of handy and effective keto supplement that can make a real difference in your ability to adhere to the keto diet and lifestyle. The fact that it also helps send your workouts to another level is pure gravy, and it's very tasty gravy indeed. At the end of the day, this is an easy "recommend" we'll be using ourselves.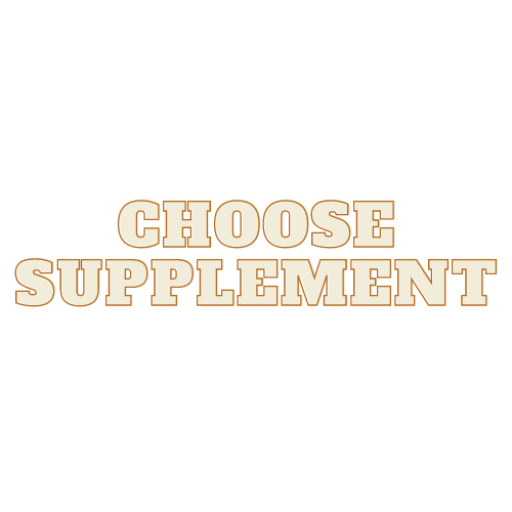 Hi there! My name is Erika Gina, and I am the author of Choose Supplement, a website dedicated to helping people achieve their height goals naturally and effectively. With over 10 years of experience as a height increase expert, I have helped countless individuals increase their height through diet, exercise, and lifestyle changes.
My passion for this field stems from my own struggles with being short, and I am committed to sharing my knowledge and experience to help others overcome similar challenges. On my website, you will find a wealth of information and resources, including tips, exercises, and product reviews, all designed to help you grow taller and improve your confidence and overall well-being. I am excited to be a part of your height journey and look forward to supporting you every step of the way.
Name: Erika Gina
Address: 2949 Virtual Way, Vancouver, BC V5M 4X3, Canada
Email: erikagina.author@choosesupplement.com